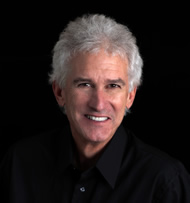 It is imperative that parties to a divorce or a family law matter consider alternative ways of resolving issues and disputes.
San Francisco, CA (PRWEB) January 04, 2012
This year, the State of California cut $350 million from the budget for California courts, leaving many Superior Court districts scrambling to function. To help with the fallout from California court budget cuts, the San Joaquin County Superior Court recently received an emergency $2 million loan from the state in order to stay open, and the Superior Court of San Francisco got a $2.5 million loan in September. Throughout the state, courts have closed, curtailed hours, and laid off court workers, resulting in a dramatic increase in the amount of time family law cases take to complete. San Francisco family law attorney Barry Schneider says rather than face the delays in trial cases caused by budget cuts, people should consider alternative resolutions like mediation.
Schneider notes cutbacks in all of the courthouses in terms of staff and funding for important programs because of economic necessity have resulted in court staff and judges being overwhelmed with cases, causing a slowdown in the disposition of cases.
"This is especially true in the family law courts. Some counties are declaring a typical divorce, which previously could be completed within 6 months, could take 1½ to 2 years or more," explains Schneider.
Family law is a particularly sensitive field in which judges need to devote a substantial amount of time to either resolve cases through settlement conference or through hearing and trial. Urgent matters, such as custody, support, and division of property are going to take too long, to the great prejudice of the parties involved.
"It is, therefore, imperative that parties to a divorce or a family law matter consider alternative ways of resolving issues and disputes," says Schneider.
The San Francisco family law attorney points out that one effective way to resolve disputes out of court is the appointment of a mediator who can be on-call to resolve these issues as they arise. He explains that in most mediation settings that produce good results, each party is advised by his or her own consulting attorney, and then they all sit down with a mediator to focus on specific issues that would otherwise take months to resolve in court.
In cases where mediation cannot resolve a particular issue, the parties can then consider appointing a Special Master, who is in essence an individual, usually an attorney or retired judge, given authority to resolve pressing issues, rather than just taking those issues to court.
Schneider says emergency issues or matters that truly need the court system, such as custody mediation for individuals who cannot afford private mediation, would still be available, but moving as many family law matters as possible to an alternative system will benefit both the parties and the court system.
"Before getting involved in the court system, off the bat, parties should become knowledgeable as to what kinds of alternative dispute arrangements can be made in the county and what lawyers are available to guide them through this process," suggests Schneider. "There are a substantial number of family law attorneys who specialize in alternative dispute resolution matters, and a great deal of information in regard to this way of resolving a divorce or family law matter is available either through the courts or on the Internet."
For more information about alternatives to the court system, or any of Barry Schneider's services, call (415) 766-0136 or go to http://www.bsfamilylaw.com.
About Family Law Specialist Barry Schneider, Esq.
Family Law Specialist Barry Schneider is a San Francisco family law attorney who specializes in prenuptial agreements and divorces that may involve real estate, business and community property divisions. The law office has extensive experience helping clients form domestic partnerships and navigate probate and conservatorship proceedings.
The San Francisco divorce attorney helps clients make wise and informed decisions to avoid financially and emotionally draining court proceedings. If court proceedings are necessary, Schneider competently and zealously advocates for his clients.
Schneider has practiced law in San Francisco and the Bay Area for over 30 years, was certified in the first class of Family Law Specialists, and has been named a California State family law Super Lawyer.
# # #