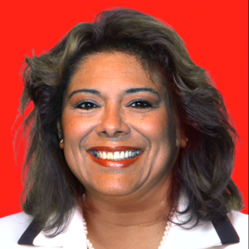 A divorce can be based on irreconcilable differences
Irvine, California (PRWEB) May 02, 2013
The Orange County divorce attorneys for Irvine launched a new video titled, "Divorce Attorneys in Orange County California". Family Law Specialist Bettina Yanez explains what a no-fault State is and how it relates to irreconcilable differences.
Attorney Yanez states that The Family Law Offices of Yanez & Associates can assist individuals in dissolving their marriage, dividing their community property, ensuring sound child custody and visitation orders that are in the best interest of the child.
Moreover, the firm works hard to make sure that California's guidelines are followed for child support.
The Certified Family Law Specialist Bettina Yanez defines irreconcilable differences.

Irreconcilable differences are the grounds for a divorce in California.
California uses a no-fault approach, and irreconcilable differences is the grounds for a dissolution of marriage "divorce".
Any kind of difference among the two participants that either cannot or will not be compromised causing the complete breakdown of the marriage can be considered irreconcilable differences.
Further, Attorney Yanez maintains that the firm's foremost focus is family law, but that the firm also practices Immigration Law because one's divorce status can affect one's immigration status. Yanez views this as a bonus for her clients because the firm can tackle any concerns the client may have regarding their pending immigration situation.
For the Spanish speaking community the California Family Lawyer has launched "abogados de divorcios" a website that caters to the Hispanic viewers.
About: Bettina Yanez & The Family Law Offices of Yanez & Associates
Yanez & Associates is an Orange County Family Law Firm is an Orange County Family Law that handles a wide variety of family law cases such as, divorce, contested child custody, child support, child visitation, spousal support/alimony, domestic violence/abuse, paternity, mediation, restraining orders, modification, prenuptial agreements, annulments, legal separations; property division/settlements. The founding attorney Bettina Yanez is a California Certified Family Law Specialist serving the communities of Orange County, Los Angeles County and parts of Riverside County, California.
Additionally, the firm provides legal assistance to individuals in cases involving juvenile defense, juvenile delinquency and expungements. For a free consultation or to learn more about the Family Law Offices of Yanez & Associates call (714) 971-8000 or use the Family Law online contact form.