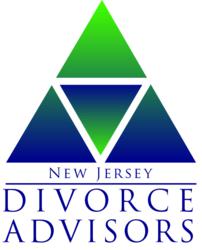 In New Jersey, most divorce cases are settled by what we call a Property Settlement Agreement. This agreement disposes of not only the property and financial issues in a divorce, but also child support, alimony and custody issues.
Red Bank, NJ (PRWEB) November 10, 2011
Divorces can be ugly. Even if you think your soon-to-be ex is trustworthy, scorned spouses can be vicious. What better way to screw up someone's life then by draining a bank account or destroying one's credit? It happens a lot. While one article can't tell you every way to protect yourself or offer specific legal advice to your situation, New Jersey Divorce Advisors, LLC, has partnered with Family Attorney Richard Panitch of Marks & Klein, LLP to compile seven ways you can protect yourself financially if you're going through a divorce:
1. Get a free credit report: You're probably saying to yourself, "I know my credit score and my debt situation." That might very well be true, but many times, a spouse won't tell you they bought that new sofa they always wanted with your joint credit card. Then they'll try to make you pay for it. In the case of infidelity, cheating spouses often have a motivation to hide certain charges and assets from you. One way to do a quick health check on your debt is to review your credit reports issued by the three major credit reporting companies: TransUnion, Experian and Equifax. You can get a free credit report from all three, once a year by going to the web site: http://www.annualcreditreport.com. Caution: Many credit score companies try to make lots of money by monitoring your credit for you. For the most part, you don't need a service and the above reports are totally free.
2. Figure out your assets and liabilities: Check your bank statements, brokerage accounts, and credit card statements. Be sure to check for new accounts for which you're not aware. Even if one spouse is unaware that a debt exists, he or she can be held liable for repayment after the divorce is finalized. While a spouse in New Jersey has a duty to be forthcoming about assets under the state's matrimonial law, not every spouse takes that duty to heart. The best way you can protect yourself is to be educated. An experienced lawyer and capable financial team can also help tremendously.
3. Figure out the cost basis of investments: Do you know the tax implications of your investments? A 50-50 split might not be as equitable as you think. If one of your stocks has appreciated significantly since you purchased it, you'll be paying capital gains taxes on those appreciated shares when you sell. You might also be in a situation where your largest marital assets are illiquid — can't be converted into cash — such as a retirement plan or your personal residence. You must consider tax consequences, early withdrawal penalties, and transaction costs to equally divide assets.
4. Stop putting your paychecks into a joint checking account: Too many terrible tales exist beginning with the words, "My spouse is very trustworthy and we've always put the money in the joint account to share expenses." That warm fuzzy feeling doesn't last when the other spouse writes a check and cleans out that joint account. With most joint accounts, either party can go in and remove funds without the other's permission. The best way to protect yourself is to set up a separate account in your name only. Again, a good financial advisor can ensure accounts are titled correctly.
5. Stop the joint credit cards: If you have opened credit card accounts with your spouse, put some protections in place. Cancel the joint cards. Even if you both agree that one spouse will be responsible for that credit card, the bank has both of your guarantees and doesn't have to honor the agreement between you and they won't. The credit card company just wants its money back plus interest. Protect yourself. If you must have joint credit cards, establish low credit limits with the financial institution and make sure you confirm the arrangement in writing.
6. The Settlement Agreement matters and it matters a lot: In New Jersey, most divorce cases are settled by what we call a Property Settlement Agreement. This agreement disposes of not only the property and financial issues in a divorce, but also child support, alimony and custody issues. The language of that agreement matters. The Court doesn't rule on whether the settlement is fair. They rule on whether the agreement was voluntary and if the parties believe it's fair. If you're decision proves to be unwise, you'll be stuck with that agreement once the Court rules. Don't write this agreement yourself. It's never a good idea. Lawyers and financial planners who work in this area are trained to think about important issues that most individuals might not. These can include rebuilding, estate planning issues, avoiding IRS penalties and liability, life insurance (making sure the children are protected in case of tragedy), dealing with privately held businesses, college financial planning and so on.
7. Update your Estate Planning Documents and Beneficiary Designations: Many people don't realize that beneficiary designations on accounts such as IRAs, 401(k)s, pensions and annuities supersede what is written in a Will. We've heard so many stories about a wealthy individual dying and his or her ex-spouse from 20 years prior receiving a significant sum of money. This happens when the decedent fails to update a beneficiary designation. A good practice, whether divorcing or not, is to review beneficiary designation forms annually. With all the legal, financial, and emotional chaos a divorce can bring, many people forget to update their estate planning documents. Do you really want to leave all your worldly possessions to your soon-to-be ex? Do you really want your soon-to-be ex acting as your Power of Attorney if you become incapacitated?
About NJDA
New Jersey Divorce Advisors, LLC, was formed to help divorcing individuals and their attorneys make informed decisions and negotiate equitable divorce settlements. Trained in both mediation and collaborative divorce, our advisors are equipped to navigate the most complex situations. We may be hired as a neutral third party or as a client advocate.
For more information about the benefits of collaborative divorce, visit http://www.njdivorceadvisors.com.
Richard Panitch is a Family Attorney with Marks & Klein, LLP in Red Bank, NJ.
Bryan Koslow is a Certified Financial Planner and Certified Divorce Financial Analyst with NJ Divorce Advisors, LLC, in Red Bank, NJ.
###