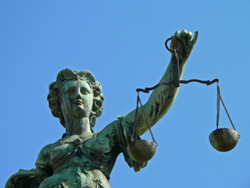 Atlanta, Ga. (PRWEB) February 10, 2009
Atlanta divorce lawyer Michael Rothenberg has teamed up with family law attorney Deborah McKinley to form Rothenberg & McKinley. The Atlanta divorce firm will focus on the division of marital assets, Georgia alimony payments, child support, child custody, and GA prenuptial agreements.
Attorney Rothenberg's no-nonsense approach to Atlanta divorce cases has earned him the reputation as one of Atlanta's best divorce lawyers. At age 25, he tried and won his first jury trial, and just four years later became one of the youngest judges ever appointed to the Georgia bench, serving as a Judge on the DeKalb County Recorder's Court.
Both Rothenberg and McKinley are widely admired by colleagues for their involvement in the legal community, and have received high acclaim by Georgia divorce clients who note the vigorous representation of their interests inside and outside the courtroom.
As an Atlanta divorce lawyer, Michael Rothenberg is licensed to practice in all Georgia Trial Courts, the Supreme Court of Georgia, the Court of Appeals of Georgia, the United States District Court for the Northern District of GA, the United States District Court for the Middle District of GA and the 11th United States Circuit Court of Appeals.
He is a member of the State Bar of Georgia and belongs to the Criminal Defense Section of the State Bar. He is also a member of the American Bar Association, the GA Trial Lawyer's Association, the American Trial Lawyer's Association, the Georgia Association of Criminal Defense Lawyers and the DeKalb and Clayton County Bar Associations. He is also a member of the Georgia Council of Municipal Court Judges.
###