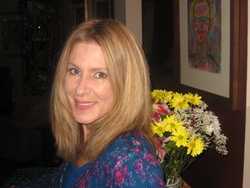 Unfortunately, and outrageously, in New York State a gay partner does not have custody rights absent a second party adoption
New York, New York (PRWEB) October 24, 2009
Lisa Beth Older, Esq. a high profile divorce lawyer representing celebrities, appeared on Entertainment Tonight on October 24, 2009, to comment upon the possible celebrity gay divorce of Rosie O'Donnell.
New York Divorce Lawyer Lisa Beth Older, Esq. comments on possible divorce of Rosie O'Donnell. The youngest child, Vivienne, was conceived by Rosie's partner Kelli Carpenter by artificial insemination. "If the youngest child was not adopted by Rosie, then Rosie will not have a claim to custody in New York State, absent an agreement," says New York divorce lawyer Lisa Beth Older, Esq.
As RadarOnline.com reported, the alleged marriage of Rosie O'Donnell is unraveling. According to USA Today, during a heartbreaking interview, Rosie did not deny her relationship was over.
The couple have four children, Parker, Chelsea, Blake, and Vivienne, age six.
According to gossip columnist Cindy Adams, Kelli Carpenter moved out of the marital residence, taking the youngest child, Vivienne, age six.
Rosie O'Donnell and Kelli Carpenter, believed to be a married gay couple, are in fact unwed parents according to California law. While the couple married in 2004 when San Francisco's mayor was giving out marriage licenses, the California Supreme Court invalidated those marriages.
In May 2008 the California Supreme Court ruled that gay marriages were legal. Many gay couples took advantage of this ruling and wed. But when Proposition Eight passed in California in November 2008, California banned gay marriages once again. Fortunately for some 18,000 gay spouses, if their marriage took place between May 2008 and November 2008, those marriages are still intact, thanks to the California Supreme Court ruling that as to marriages from June 2008 to November 2008, those marriages would remain valid as grandfathered in, according to the decision of the Court. "This was good news for Ellen DeGeneres and her spouse Portia De Rossi, but it is unknown whether Rosie O'Donnell re-married Kelli Carpenter during the amnesty period," says Lisa Beth Older, or if they are a legally registered couple in California.
High profile New York City divorce attorney Lisa Beth Older says that "If all of Rosie O'Donnell's children were adopted by both parents then the adoptions will be recognized in New York State" but they may not be recognized in other states such as Florida, where the couple also resides.
However, as to Vivienne, if one of the couple did not legally adopt one of their children, then the second parent, Rosie, may or may not have rights to custody or visitation in New York.
"Unfortunately, and outrageously, in New York State a gay partner does not have custody rights absent a second party adoption," says New York City divorce attorney Lisa Beth Older.
For updates on this story visit http://www.nycdivorcelawyer.net.
# # #