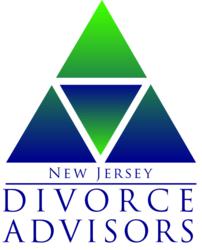 "Our ability to meet our goals is driven by the support of local businesses such as New Jersey Divorce Advisors."
Red Bank, NJ (PRWEB) October 31, 2011
New Jersey Divorce Advisors, LLC, (NJDA) is proud to announce its sponsorship of the CentraState Healthcare Foundation's Annual Celebration Ball. This marks the 50th Anniversary of the Celebration Ball and comes in a year when the CentraState Healthcare System is preparing to open the 10th Proton Therapy Cancer Center in the United States.
The proceeds from this year's event will benefit CentraState's Radiation Therapy Center and will help fund the addition of a second linear accelerator. The technology being deployed in this center will be the most advanced in the region and is moving the hospital one step closer to its vision of being a regional, destination cancer center.
"In our service area alone, 5,500 new cancer cases are diagnosed each year. We are thrilled at the progress we're making with cancer treatment but there is still much work to be done," said Roman Lucky, Vice President of CentraState's Healthcare Foundation. "Our ability to meet our goals is driven by the support of local businesses such as New Jersey Divorce Advisors."
"It's an honor to be affiliated with an organization that is responsible for so much good in our community," said Bryan Koslow, President of NJDA. "In addition to providing outstanding medical services to Monmouth and Ocean Counties, CentraState provides unparalleled educational opportunities for our next generation of doctors."
About CentraState
CentraState Medical Center opened its doors in 1971 as a 120-bed, rural community hospital with eleven physicians and 200 employees. In just forty years, it has grown to a 283-bed comprehensive medical center providing services in 42 specialties with 512 physicians, 2,400 employees and is now a University-affiliated teaching hospital.
The CentraState Healthcare System is comprised of: the medical center; the 170,000 square foot Star and Barry Tobias Ambulatory Campus; Applewood Estates, a life-care retirement community with 386 apartments and cottages; Monmouth Crossing, a 76-unit assisted living facility; The Manor, a 123-bed skilled nursing facility; and outreach facilities in Jackson and Monroe.
CentraState recently announced an affiliation with the Cancer Institute of New Jersey and is attracting top physicians with training from world-class institutions such as Johns Hopkins, Yale and M.D. Anderson Cancer Center.
CentraState serves a population of more than 1 million in 36 municipalities ranging from East Brunswick in the northwest to Toms River in the southeast.
About New Jersey Divorce Advisors
New Jersey Divorce Advisors, LLC, helps divorcing individuals and their attorneys make informed decisions and negotiate equitable divorce settlements. The company specializes in Divorce Financial Planning, Collaborative Divorce, and Mediation. NJDA's founder, Bryan Koslow, is active on several committees with the CentraState Healthcare Foundation.
# # #