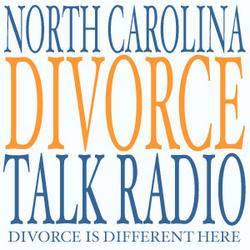 Confronting your Wife's Boyfriend
Raleigh, NC (PRWEB) September 12, 2009
Divorce Talk Radio, a production of North Carolina family law firm, Rosen Law Firm, discusses what mistakes to avoid when getting a divorce in its latest podcast, "The Top 6 Things Not to do During Your Divorce". Every week, Divorce Talk Radio features current topics in family law and answers listener questions regarding family law issues in North Carolina.
In "The Top 6 Things Not to do During Your Divorce" host, Lee Rosen, attorney and CEO of Rosen Law Firm and Holly Gray, Raleigh divorce lawyer with Rosen Law Firm, answer listener questions regarding property division, child custody and uncontested divorce.
"Too many people end up fighting over things that just don't matter in the long run, while neglecting the issues that impact the well-being of both themselves and their children" says attorney Lee Rosen. Some of the suggestions provided by Lee Rosen and Holly Gray include; "Don't discuss the divorce in front of the kids", "Don't have extramarital sex prior to separation" and "Don't fight over child custody".
Divorce Talk Radio is a free, professional resource available to everyone in the state of North Carolina. Hosted live every Wednesday at 11 a.m. Eastern time, Divorce talk Radio offers listeners the chance to call in and ask questions about any aspect of family law. Attorneys from Rosen Law Firm address listener questions using their professional knowledge and experience.
Divorce Talk Radio covers a range of topics that may arise in a family law dispute. Recent episodes include; "How Does Child Custody Impact Homeschooling?", "Confronting your Wife's Boyfriend", "Who Gets the Kids?" and "Should I Stay or Should I Go?"
Listeners tuning in are able to access the show through an embedded video stream that appears at http://radio.rosen.com fifteen minutes before the show's start time. Past episodes of Divorce Talk Radio are archived on the Web site.
For More information on Rosen Law Firm and Divorce Talk Radio, or for an interview, please contact Ned Daze at Rosen Law Firm, or visit http://www.rosen.com.
About Divorce Talk Radio
Divorce Talk Radio gives listeners an opportunity to ask questions and make comments about family law in North Carolina. To have your questions answered on the show, please call 919-256-1552 or ask your question in the live chat room below the video window.
About Rosen Law Firm
With offices in Raleigh, Charlotte and Chapel Hill, Rosen Law Firm is one of the largest divorce firms on the East Coast. Founded in 1990, the firm is dedicated to providing individual growth and support to couples seeking divorce by helping them move forward with their lives. Our staff of attorneys, financial professionals and specially trained divorce coaches expertly addresses the complex issues of ending a marriage. Our innovative approach acknowledges that divorce is so much more than just a legal matter. Practice areas include child custody, alimony, property distribution, separation agreements and domestic violence relief.
# # #