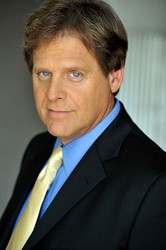 Every state will deal with the distribution of the pet as part of marital assets, but not many will deal with shared custody
Philadelphia, PA (Vocus) October 18, 2010
Tonight live at 7:00 p.m. on the Philadelphia CNN-News affiliate WFMZ-TV, The American Law Journal presents "hot" topics in family law including Divorce & Personal Property: What Are We REALLY Fighting About? Host Attorney Christopher Naughton welcomes Bonnie C. Frost of New Jersey's largest family law practice Einhorn, Harris, Ascher, Barbarito & Frost, P.C. and 30+ year family law veteran Donald F. Spry, II of King, Spry, Herman, Freund & Faul, LLC. Joining the discussion is New Jersey psychologist Dr. Lise Deguire.
The guiding precedent for pet custody in Pennsylvania is known as "the Barney rule." It arose from a 2002 case, DeSanctis v. Pritchard, in which a couple had agreed in their divorce settlement to share possession of Barney, their golden retriever-Labrador mix. When the ex-wife remarried and moved away, Anthony DeSanctis went to court to enforce the agreement, arguing that the dog should be treated similarly to a child. He lost.
"Every state will deal with the distribution of the pet as part of marital assets, but not many will deal with shared custody," says Philadelphia family law attorney Albert Momjian. "Pennsylvania says you can agree on shared possession of a pet, but we're not going to enforce it."
Take the story of Dexter the pug. Initially, a court refused to enforce a sharing agreement between Dexter's divorced owners. But a New Jersey appeals court said that judges can decide who gets so-called "custody" of pets based on their "unique sentimental value." It took two and half years, but Dexter now lives with each owner for part of the year.
In a recent Maryland case, the judge ordered divorcing spouses to split time with their dog Lucky, six months apiece. With a nod to the increased value of pets in families, the judge used the term previous courts had avoided--custody.
The program will also examine the latest trends in relocation, visitation, custody and other family law issues.
Viewer phone calls and e-mails are welcome; toll-free phone number and e-mail address will be announced during the program.
The American Law Journal broadcasts every Monday at 7PM on the Philadelphia CNN-News affiliate WFMZ-TV 69 in the tri-state viewing area. All programs can be viewed on the new program's website at http://www.LawJournalTV.com.
Next week: The Legal, Medical and Personal Cost of Overselling Antipsychotics.
# # #