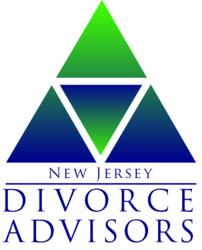 The holidays can be a time of laughter, relaxation, and fun but in homes where marital relations have broken down, the final weeks of the year can be stressful
Red Bank, NJ (PRWEB) December 21, 2011
The holiday season is often tough on families where marital relations are strained and New Jersey Divorce Advisors, LLC wants to help. The firm is providing a toll-free Support Hotline from December 23, 2011 through January 2, 2012 for people struggling with the stress of the holidays. The support line is intended for individuals who are dealing with complex marital or divorce-related issues such as co-parenting, financial stress, uncomfortable living arrangements, or child support.
The holidays can be a time of laughter, relaxation, and fun but in homes where marital relations have broken down, the final weeks of the year can be stressful to say the least. Financial pressures mount as gift giving stretches household budgets. Extra time with family can bring dormant tensions to the surface. And for recently divorced couples with children, co-parenting can be a real challenge.
The idea for the Divorce Support Hotline came from a half-joking client who mentioned that she wished she had someone to call if Christmas Day became "too much for her to handle." The idea struck a chord with New Jersey Divorce Advisors whose mission is to provide accurate, timely advice and support to divorcing individuals and their families. "What better time to provide support than during the holidays," said Bryan Koslow, Founder of New Jersey Divorce Advisors.
Individuals facing marital challenges during the holidays are encouraged to visit http://www.njdivorceadvisors.com for information or call (888) 388-8962 to speak with a NJ Divorce Advisors' specialist. Our advisors can walk you through your options should divorce become inevitable and connect you with the appropriate professional resources – attorneys, financial planners, therapists – to make the process as seamless as possible.
New Jersey Divorce Advisors is a divorce consulting firm that aims to provide a level of comfort to divorcing individuals and their families during each phase of the divorce process. The firm recognizes that divorce is more than just a legal event- there is a significant financial and emotional impact as well. The firm's advisors are experts in their respective fields and collaborate to provide clients with a complete roadmap.
###