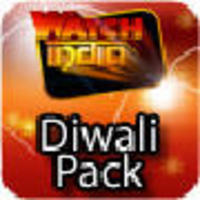 New York, NY (PRWEB) October 9, 2009
Diwali is a major festival in Hinduism, Sikhism, and Jainism. An annual official holiday across India, followers of these religions celebrate Diwali as the Festival of Lights. They light diyas -- cotton string wicks inserted in small clay pots filled with oil -- to signify victory of good over the evil within an individual.
WatchIndia has launched a special offer to new members, called the "Diwali Online TV Package" viewers will benefit from the choice of 30 Indian Language channels broadcast live over the web, together with access to VOD (Video on Demand). The Diwali TV package is available for a limited time, the signup page is open today and will remain open for two weeks at a special price of $19.99
Diwali, also known as Deepavali (row of lamps), is an annual free event which regularly attracts thousands of visitors to the central city with its high energy, color and authenticity. The festival of lights gives Indian communities in India and around the world the opportunity to share this much-loved cultural tradition with family and friends. Throughout every Indian community, people will seek out entertainment befitting the holiday. Many Hindi TV channels will broadcast special live programming from events across India together with archived movies and performances to keep the party spirit alive longer.
According to Rajeep Prashanda, Marketing Liaison Officer at WatchIndia.tv, "This special limited edition Indian TV online package proves again how we aim to keep close the international community of Indian Ex-Pats. We're proud to be able to offer such colorful entertainment across the globe at a time to perfectly complement the coming festival of lights."
Indian television channels will broadcast a huge range of Diwali themed programming including; traditional and contemporary dance performances, a Bollywood movies, fashion shows, craft and traditional documentaries and throughout the festival it will be possible to tune in to watch spectacular live lights and fireworks displays. WatchIndia.TV offers to you the Diwali TV Package for full access to Indian entertainment, Bollywood movies, news, music, spiritual discourses, dramas, reality shows, regional channels and many more in one special pack for only $19.99
Join now and get: Zee TV, Zoom, Times Now, NDTV Imagine, 9x, 9X Music, Aastha, Shemaroo Bollywood Channel, Zee Cinema, Zee Sports, Zee Marathi, Zee Punjabi, Zee Telugu, Zee Bangla, Zee Kannada, Zee Tamil, NDTV Profit, WatchIndia Gold, ETV Marathi, ETV Bangla, ETV Telugu, ETV Urdu, ETV Kannada, ETV Oriya, ETV 2, ETV Gujarati, Raj TV, Raj Digital Plus, Raj Musix and Vissa.
About WatchIndia.TV:
WatchIndia.TV is the first site from Live Asia TV, an innovative new Internet Television company, whose goal is to bring ethnic Asian programming to those residing in the Diaspora. WatchIndia.TV partnered with top rated networks in India including: Zee TV, Zee Sports, Zee Marathi, Zee Telugu, Zee Bangla, Zee Kannada, Zee Punjabi, Zee Cinema, Zoom, Times Now, Aastha, NDTV Profit, The Bollywood production house - Shemaroo Entertainment, , NDTV Imagine, 9X and 9X Music and ETV Network. WatchIndia.TV offers a unique service with a great value, better quality and more flexibility than traditional satellite providers.
###