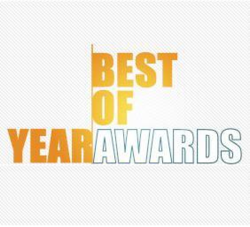 If a consumer wants a DIY alarm system, our experts recommend sticking to the top three companies that offer DIY solutions.
Philadephia, PA (PRWEB) April 26, 2013
Part of what makes AlarmSystemReport.com a leading resource for best home alarm systems, is it regularly publishes rankings of home alarm systems in important categories. One of the latest rankings that the website recently unveiled is the top three DIY security systems. Home security consultants of the website chose that the companies after a lengthy process of assessing what they can offer for this particular category.
Before DIY installations were available, professional installation was the only way to set up a security system in residences. Today, do it yourself solutions are grabbing the spotlight because they are more flexible and faster to install. All DIY alarm systems come with minimal wiring and are composed mainly of wireless security components. This makes it easy for anyone to install the system themselves, and avoid upfront installation fees. In the case of customers who need to move to another residence, it is more convenient to uninstall DIY security equipment and bring it with them.
Although leading companies are trying to address the clamor for self-installed security systems, not all of them are willing to let go of professional installation altogether. Alarm System Report's FrontPoint Security review discloses that it is one of the few companies that truly believes in the power and efficiency of DIY alarm systems. FrontPoint's do it yourself security solutions are made up of 100% wireless equipment and monitoring services. These are the factors that propelled FrontPoint to become number one on the list. The company's DIY security systems make use of built-in cellular technology, which creates reliable and wireless communication signals to and from the security equipment and the monitoring stations.
Wendy Gray, one of AlarmSystemReport.com's home security consultants discussed FrontPoint's success. Gray said, "FrontPoint provides high quality wireless home alarm systems and partners it with wireless cellular monitoring. This combination proves to satisfy customers' desire for more dependable home security coverage."
The number two and three spots on the top three DIY alarm systems list are awarded to LifeShield and Protect America. Both security system companies excel in offering DIY alarm systems, but they still keep professional installation as a viable option. The full Protect America review of AlarmSystemReport.com discloses that the company provides a rare lifetime warranty for all its GE equipment on top of offering DIY configurations. The website's LifeShield review, on the other hand, highlights the company's ability to give out amazingly low priced deals and upfront costs.
Gray commented, "Protect America and LifeShield Security prove that excellent quality do it yourself wireless security solutions do not need to cost too much just because they are new innovations in the industry. They offer broadband and cellular monitoring to enhance their existing DIY security network."
The full DIY security system reviews are now available online at AlarmSystemReport.com
About AlarmSystemReport.com
AlarmSystemReport.com gives the public free access to top security system reviews and related rankings. The website aspires to become the main resource for security system information, which can be used to efficiently compare and choose the right home alarm solution for specific customers.
# # #