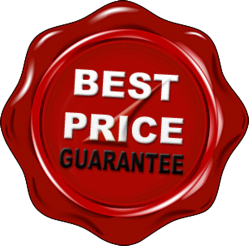 This is the best way to find the cheapest price on a home alarm system. It only takes a few seconds to have companies competing for your business.
Los Angeles, CA (PRWEB) January 31, 2013
The home alarm experts at Alarm System Report released a statement earlier today announcing that they have added a new instant home alarm system quote feature as part of their web site overhaul. The company's web site, AlarmSystemReport.com, hosts a large collection of consumer review and research content on all of the nation's best home alarm and security system companies, including ADT, FrontPoint Security, Vivint Security, Protect America, and LifeShield Security.
Alarm System Report's new instant quote feature enables site visitors to submit a small amount of information about their alarm system requirements—a process that takes two minutes or less—and receive an instant quote with detailed pricing information. The instant quote feature makes it easy to compare the pricing and features of all the companies reviewed on AlarmSystemReport.com. The information provided in the quotes is especially valuable because the instant quote feature ties directly into the alarm companies' own APIs, ensuring that consumers receive the most accurate and up to date data possible from the service providers and equipment resellers themselves.
"When our readers and web site visitors give us their feedback, the thing we hear over and over again is that pricing is such an important piece of what consumers need to know in order to make an informed alarm system purchasing decision," said Steve Ordona, chief of public relations for Alarm System Report. "Unfortunately, while our web site has also contained at least basic pricing information, it hasn't historically been feasible to provide real-time information."
The company's new instant quote pricing comparison tool includes information on all of the alarm companies' latest promotions, discounts, and coupons, making AlarmSystemReport.com a one stop shop for consumers interesting in purchasing home alarm system from a reputable, nationally recognized alarm system equipment reseller and monitoring service provider. The instant quote tool includes pricing information for both equipment and annual service monitoring contracts.
Potential alarm system buyers interested in learning more about the home alarm industry or who need help in determining what system is the best fit for them should visit AlarmSystemReport.com for in depth alarm system reviews, expert recommendations, and general purchasing tips.
AlarmSystemReport.com
Alarm System Report, an award winning and nationally recognized provider of consumer research and reviews in the home security and alarm system space, maintains an active, high traffic home alarm system review web site. The website hosts a large library of home alarm company reviews, as well as industry experts tips and recommendations, alarm system buyer guides, and commentary on the home security issues. Alarm System Report is also known for its annual alarm system rankings, including overall top alarm system, best wireless alarm system, best cellular alarm system, and best do it yourself alarm system. Alarm System Report employs an independent panel of expert consultants and reviewers that are not allowed to maintain any sort of financial relation with any of the security companies reviewed on its site to ensure the integrity and objectivity of all of its reviewers. Alarm System Report is dedicated to giving consumers the most relevant, accurate, and timely information possible on the home alarm system industry.