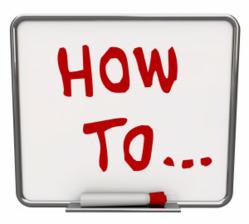 DIY security systems are not complicated and typically take very little skill to install. Just make sure you follow these simple steps and you'll be good to go.
Detroit, MI (PRWEB) January 21, 2013
Most homeowners and renters would like the security and peace of mind provided by a security system, but often a security system can carry a hefty price tag. One option for people looking to save money while still keeping their home and family safe is to install a DIY security system. Before installing security equipment, the security experts at the website SecuritySystemReviews.com, say there are considerations to keep in mind, to ensure you're getting the most bang for your buck.
1. Before installing your DIY security system, be sure to plan each aspect. A good alternative to motion sensors, which are responsible for a number of false alarms, is to instead use door and window transmitters. Before installing these transmitters, carefully sketch the location of all doors and windows on the ground level of your home. You should number each opening, including garage doors. Also, when sketching the layout of your home, include upper level windows and doors that could be easily reached without a ladder.
2. Choose the type of system you are going to install. It is possible to install a DIY wired system, but it is much more difficult than choosing a wireless system. The downside to a wireless system is that it will probably be more expensive than a wired system. At this point in the process, it's a good idea to accurately determine your DIY abilities, before making a decision on the type of system you're going to install. There are also combination systems that are very popular because they combine wireless and wired components, allowing the installer to choose the particular equipment that will be used in various areas.
3. A good place to start your search for DIY security equipment and wireless security systems is to search online. It's often difficult to find professional quality equipment at the best prices in-store, so online shopping is a great resource for this type of security system equipment.
4. Compare monitoring services. While you don't have to opt to have a monitoring service for your DIY system, it is a good idea and much safer to use a website like SecuritySystemReivews.com to compare DIY security system companies. If you choose to simply have an alarm system, you're leaving yourself open to an increased likelihood of burglaries and break-ins. Even though you will pay a monthly fee for a monitoring service, it's going to be a much lower price if you're working with the monitoring company directly, rather than going through the alarm system company. It's a good idea to use your alarm system for a few weeks, before selecting a monitoring company because during these initial weeks of working the bugs out of your system, you're likely to set off at least a few false alarms.
5. While you certainly can take the "DIY" aspect of the installation literally, it may be a good idea to hire a person to install the system, depending on your abilities and time limitations. Even if you hire someone to install the system, you're going to save a lot of money over a traditional alarm system installed by an alarm company.
About the Company
SecuritySystemReviews.com is a website featuring reviews and comparisons of home security companies and brand name home security systems. The goal of the sites is to provide expert and unbiased information for consumers to use before purchasing security equipment.