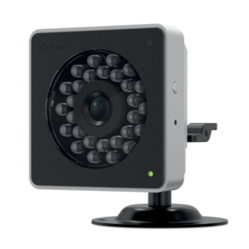 Cameras provide many added features beyond the capabilities of a traditional home alarm system.
(PRWEB) May 21, 2013
A search engine trend analysis conducted by PhantomLink.com has revealed that for the past 12 months, interest in wireless security camera technology has grown over 40% faster than interest in traditional home security systems. The analysis compared several key search terms relating to wireless security cameras and home security systems over a 12-month period. The analysis concluded that although interest in home security systems has remained consistent in the past year, the popularity of wireless cameras has risen dramatically.
Whether wireless security cameras ultimately become the standard for do-it-yourself home security is yet to be seen, but recent developments in camera technology are proving to be a very attractive replacement for typical home security systems. In fact, the cameras provide many added features beyond the capabilities of a traditional home alarm system.
Like a traditional home alarm system, wireless security cameras provide instant alarms, which can be based on motion or IR detection. But unlike a typical alarm system, the cameras can also stream live video and audio, giving homeowners peace of mind as they get a real-time view of their property on their computer or smartphone.
Most important, if the cameras are triggered by an intruder, they can provide invaluable evidence in the form of high-quality video and still images. The latest high-definition cameras can provide full-color, full-motion video at resolutions up to 1920 x 1080 pixels -- enough to recognize faces, license plates, and other important details that would otherwise be missed.
More information about wireless security cameras and other do-it-yourself alarm monitoring technologies can be found at http://www.phantomlink.com.
PhantomLink.com provides internet-enabled self-monitored security technologies and wireless HD security cameras. PhantomLink.com was developed by and is operated by Phantom Data Services, LLC, a New Mexico limited liability company specializing in advanced web-enabled and mobile technologies.