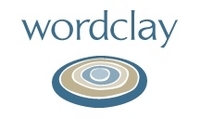 We are offering this promotion to authors to make it even easier for them to get their books to market and to celebrate what has been an eventful and exciting year for Wordclay
Bloomington, IN (PRWEB) August 28, 2008
Wordclay, an Author Solutions, Inc. brand and the easiest, fastest, and most dynamic DIY publishing tool, celebrates the one-year anniversary of its beta launch Thursday with a special free distribution promotion. Authors pre-ordering ten or more copies of their book before Sept. 30 will receive free ISBN assignment and free worldwide channel book distribution. These features make it possible for retailers, libraries, readers, and booksellers to easily and accurately identify and order an author's book.
"We are offering this promotion to authors to make it even easier for them to get their books to market and to celebrate what has been an eventful and exciting year for Wordclay," said Dave McCauley, Wordclay president. "With more than 30,000 registered users, we are more than pleased with the growth and popularity of this exciting publishing option."
Since its beta launch on Aug. 28, 2007, Wordclay has experienced tremendous growth. In addition to registering tens of thousands of users, Wordclay has established dozens of partnerships across the globe. Communities, printers, retailers, and publishers have chosen to "white label" Wordclay's DIY publishing platform to provide a turnkey solution for monetizing their communities.
"We strongly believe in the value of our partnerships and are committed to being the market leader in delivering the tools and expertise necessary to offer the industry's most innovative publishing solutions," said McCauley. "Over the next several months, we will continue to bring to market the most practical solutions for both our current and future partners."
For more information on publishing your book today, or to take advantage of Wordclay's special anniversary promotion, please visit wordclay.com. For information about monetizing your community through the use of Wordclay's DIY publishing technology, contact Scott Walters at 877-655-1722 or bizdev @ authorsolutions.com.
About ASI's Wordclay DIY-Publishing Solution:
Author Solutions, Inc. (ASI) offers Wordclay, the most flexible DIY publishing tool in the industry. Supported by ASI's extensive publishing expertise, the DIY publishing tool can be white-labeled for communities, printers, retailers, and publishers, to monetize their communities. ASI provides author and publishing services around the globe through the AuthorHouse, AuthorHouse UK, iUniverse, Inkubook, AuthorTree, and Wordclay brands, from its headquarters in Bloomington, Indiana and offices located in Indianapolis; New York City; and Milton Keynes, England.
###