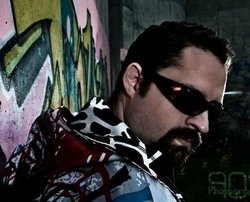 With independent artists jockeying for space on quality outlets to promote their music, shows such as Music Money MixTapes, hosted by Canada's DJ Bankrupt are a welcome resource for artists with skill and good music, but few truly effective outlets.
Edmonton, Alberta, Canada (PRWEB) November 9, 2010
With independent artists jockeying for space on quality outlets to promote their music, shows such as Music Money MixTapes, hosted by Canada's DJ Bankrupt are a welcome resource for artists with skill and good music, but few truly effective programs to showcase their talents.
Canada's DJ Bankrupt, who became known as the "Canadian Connection" in urban music circles, specializes in helping unsigned artists and independent record labels and has created one of the most influential urban music networks on the web over the past 2 years. His 10k + followers on twitter are mostly working DJ's and artists which create a formidable movement once this personality gets behind a project. Utilizing social media and internet marketing strategies, DJ Bankrupt and his network cover just about every possible avenue for an artist to promote their music and gain worldwide market share. His efforts on behalf of indie artists have now begun to draw the attention of major artists and their labels looking to take advantage of the groundwork he has laid in creating this aggressive and effective marketing strategy which combines social media, blogs and live video broadcast outlets like Ustream.tv and uniquely branded email blasts to his opt-in subscribers.
DJ Bankrupt is the manifestation of the saying, "necessity is the mother of all invention"! Known to his family as Jason Hill, this master of mix tape creation and marketing was on the verge of actual bankruptcy when an artist named JQ, from Burbetto Productions, suggested he turn his extraordinary talents to the realm of music promotion and mixtape production. Investing some of his waning financial resources into the necessary equipment needed to get started and pulling together some of his contacts from the music world, Hill transformed himself into the now highly sought after persona of "DJ Bankrupt" and began the process of creating one of the most unique and influential promotional networks in independent music history.
"It started out as kind of a joke against the system, because I was actually bankrupt and then artists loved it, it was catchy, and stuck with me. Working with me is their way of saying they are upset with being screwed by the "industry", and so I've garnered an almost cult like following on Twitter. It's because, it's all about them and not about me and they more than respect that", says DJ Bankrupt.
Utilizing Innovative web based media options like Ustream.tv, Twitter, blogspot.com and music hosting sites such as the likes of Datpiff.com and Reverbnation.com, DJ Bankrupt looks to offer independent artists and labels a targeted audience actually seeking out the newest and hottest product outside of the standard offerings by commercialized platforms. DJ Bankrupt and his crew of independent working DJ's combined with the social media and internet are working towards becoming the WEA (Warner/Electra/Arista) or Island/Def Jam equivalent on the web, by offering production, creation and marketing of branded mixtapes through a dedicated network. Artists benefit by having their product distributed and promoted with almost none of the expense or attachments incumbent with having a deal with a major label or distribution house.
DJ Bankrupt and his programs Music Money Mix Tapes, Mix Tape Mailbox and his Twitter creation #mixtapewatch are flourishing on the heels of Canada's Hip Hop sensation, "Drake", who is one of the first urban genre artists to make a world impact from that country. Recently, Hip Hop powerhouse Rick Ross's label Maybach Music (via DJ Cox), discussed with DJ Bankrupt the idea of him hosting one of their branded mix tapes, a definitive statement as to the reputation this personality has begun to garner in the urban market.
DJ Bankrupts explains that, "Mixtape watch scans twitter for anyone putting out a mixtape and when it finds them, it retweets that information to the Dj Bankrupt audience and this is what has grown my following. Outside companies, have tried to mimic this but they can't because they don't grasp the social aspect, the human element. So even if someone has 25 followers on twitter, mixtape watch will find them and send that information out to 10,000+ people at no cost to the artist."
DJ Bankrupt has also worked with some of the more notable independent artists including, So Presice and Double-P from California. Double-P of Phamous Nobodie Ent., has made headlines with his Tyga beef (Young Money Ent.) and Bankrupt is behind Double-P's R.I.P mixtape, which boasts the most controversial song released this year. Tyga of Yung Money Ent., began his career with Phamous Nobodie Ent. DJ Bankrupt also officially, represents two working DJ crews, Lord Gang Djs, and Executive Squad Djs.
DJ Bankrupt's Mixtape Mailbox show, broadcasts Wednesday and Saturday via Ustream.tv from 12 midnight to 2:00 am and is carried by WTS Radio on Wed, Saturday nights and Music Money Mixtapes Radio in Canada. Similar to the pattern begun by Master P, DJ Bankrupt drops a new Coast2Coast mixtape every month which are available on Datpiff.com, Thatcrack.com and the Canadian outlet, Mixconnect, among many others. Artists and labels may find out more about the network at http://www.musicmoneymixtapes.com or http://www.facebook.com/djbankrupt or on twitter.com/djbankrupt to contact DJ Bankrupt directly.
###