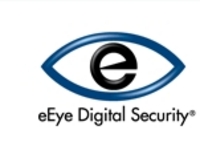 Phoenix, AZ (PRWEB) September 8, 2010
eEye Digital Security, a leading provider of IT security vulnerability management solutions, today announced that its solutions prevent DLL Hijacking in Windows systems.
DLL Hijacking, a Microsoft Windows design flaw that has existed for 10 years, recently resurfaced as a major security concern among organizations. Its ability to affect any number of Windows applications within an environment makes it particularly difficult to mitigate and protect against.
eEye announced specific audits now in its Retina Vulnerability Management and Blink Endpoint Protection solutions that identify DLL Hijacking vulnerabilities and prevent their exploit.
The company urges its customers to protect against DLL Hijacking by using a solution that audits the network and reports which applications are vulnerable, as well as protects against known and unknown vulnerabilities.
"Prevention and mitigation for the DLL Hijacking vulnerability are particularly difficult because it can affect any number of applications. There's not just a single patch," said Marc Maiffret, eEye CTO and co-founder. "We've guided our customers to use Retina and Blink to make sure they're protected against the potentially widespread, long-term damage of DLL Hijacking."
Resources:
Demo eEye solution to prevent DLL Hijacking
DLL Hijacking: How to Assess and Mitigate
Guidance on DLL Hijacking Attacks in the Wild
About eEye Digital Security
Since 1998, eEye Digital Security has made vulnerability management simpler, less expensive and more effective by providing the only unified vulnerability and compliance management solution that integrates assessment, mitigation and protection into a complete offering. With a proven history of innovation, eEye has consistently been the first to uncover critical vulnerabilities and prevent their exploit. eEye leverages its world-renowned research to create award-winning solutions that strategically secure critical IT assets and the data they hold. Thousands of mid-to-large-size private-sector and government organizations, including some of the most complex IT environments in the world, rely on eEye solutions to protect against the latest known, unknown and zero-day vulnerabilities. See more at eeye.com.
###