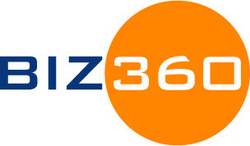 Using New Technologies to Get Ahead and Stay Ahead in a Multi-Channel World
San Mateo, CA (PRWEB) March 4, 2008
Biz360® Inc., the leading provider of media and market intelligence solutions, today announced that its Chief Marketing Officer, Tony Priore, will serve on a panel discussing the impact of new technologies in a multi-channel world at the Direct Marketing Association's B-to-B Marketing Conference in Orlando, FL. The conference will focus on proven strategies and practices that generate demand, convert prospects, and grow customer bases, as well as maximizing online marketing to create a powerful online customer experience.
The panel is entitled: "Using New Technologies to Get Ahead and Stay Ahead in a Multi-Channel World" and will begin on Tuesday, March 4, 2008 at 2:15 pm ET.
This informational panel will discuss how companies are using several new technology products and applications for highly targeted lead generation, lead qualification and tracking, competitive research, and monitoring consumer attitudes as expressed in traditional and non-traditional media, e-mail systems for retention and cross-selling and more. The panelists will discuss pros and cons, end-user benefits and best practices using real world examples.
Moderated by Liz Brohan, President and Co-CEO of Colman Brohan Davis, joining Mr. Priore on the panel will be M. Christopher Jeffers, General Partner and CEO at netFactor Corp, and Dick Strassburger, Vice President, Director of Strategic Planning at Colman Brohan Davis.
For more information visit http://www. the-dma.org.
About Biz360:
Biz360 delivers media and market intelligence solutions to Global 2000 business decision makers, providing them with a 360-degree view of their marketplace. The company gathers and analyzes the vast amount of traditional and social media about an organization, its brands, its competitors and its products to deliver real-time insights that help our clients shape market perception, respond to competitive threats, evaluate trends and issues and improve the return on their marketing investments.
Their clients include industry-leading, global companies, such as AAA, Aetna, AstraZeneca and Sun Microsystems. Biz360 can be reached at 866.424.9360 or http://www.biz360.com.
###