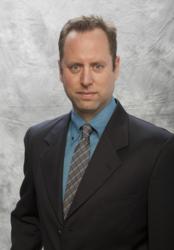 DMAA may be Dangerous. You have rights if you took a product containing DMAA and were misled by its safety or effectiveness.
New York, New York (PRWEB) May 01, 2012
FDA Issues Warning to 10 Supplement Makers using DMAA
On April 27, 2012, ten supplement makers received a warning about the user of the ingredient dimethylamylamine, also known as DMAA. According to Daniel Fabricant, Ph. D, Director of the FDA Supplement program, "Before marketing products containing DMAA, manufacturers and distributors have a responsibility under the law to provide evidence of the safety of their products. They haven't done that and that makes the products adulterated." These supplements include very popular sellers such as Jack3d and Oxy Elite Pro from USPLabs, Lipo 6 from Nutrex Resources, Spirodex from Gaspari Nutrition and Biorhythm SSIN Juice, and several others. According to a New York Times Article on the subject, Greg Miller, spokesman for GNC, said the company was "unaware of any scientific or medical evidence which calls the safety of DMAA into question." Attorney Jason T. Brown retorted, "The supplement makers just don't get it. They have the affirmative duty to show the safety of the ingredients. The consumer should not be used as guinea pigs in this latest supplement craze."
Blau, Brown & Leonard, LLC is Investigating Injuries from Products with DMAA
Lawyers are available 24/7 at (800) 9100-LAW to answer your questions if you were injured while on a DMAA product, or the product was misrepresented to you in any manner. Blau, Brown & Leonard, LLC is a law firm based out of New York, NY and has a track record in dealing with matters involving consumer fraud and mass tort injuries. The calls and consultation are free and confidential and the attorneys are only paid if they win your case. The lawyers are investigating DMAA and the supplements that contain DMAA to see if there is anything actionable under the law for those that sustained a physical or economic injury.
Over 42 Adverse Events Have been Reported with DMAA
The FDA in its warning letter stated, "DMAA is known to narrow the blood vessels and arteries, which can elevate blood pressure and may lead to cardiovascular events ranging from shortness of breath and tightening in the chest to heart attack." None of the adverse events have been definitively linked or discredited to DMAA at this juncture, but the supplement companies have 15 days to reply to the FDA concerns. Lawyer Jason T. Brown, a former FBI Special Agent stated, "The supplement makers need to fully research these products before people ingest them and clearly state the risks. How many people would take these questionable products if they knew they could have a heart attack?" The 24/7 Hotline at (800) 910-0529 is set up to take in information about your possible claim if you took DMAA or were misled about its safety and effectiveness.