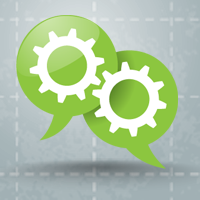 The second DM Engage event is quickly approaching and promises to be just as big a hit with the local Austin, Texas online marketing crowd.
Austin, TX (PRWEB) July 21, 2012
Digital Marketer is still buzzing after their first installment of DM Engage, but the second event is quickly approaching and promises to be just as big a hit with the local Austin, Texas online marketing crowd.
The next meet-up for DM Engage Austin is Wednesday, July 25, 2012 from 8:00 to 10:00 p.m. at Molotov Lounge, 716 W. Sixth St.
DM Engage takes Digital Marketer's expert guidance and advice and brings it directly to marketers across the country to help them grow, connect, and collaborate within their own community. DM Engage groups and meetups will provide a relaxed atmosphere for networking and information sharing among the very best online marketers each community has to offer.
RSVP information and further details can be found at the event's online MeetUp.com page.
DM Pro members from all over the globe will be able to start their own groups and organize their own meetups with DM Engage as it grows to encompass more and more communities. People who attend the meet-ups will be given presentations straight from the minds of Digital Marketer and have an opportunity to meet and connect with the smartest marketers in their area.
Meeting and socializing is the focus of the event, because Digital Marketer knows some of the best connections are made over a drink in a comfortable, welcoming environment.
Digital Marketer has been working hard to create newsletters, RAW Trainings, split tests, and special reports filled with the most comprehensive and up-to-date information to supercharge digital marketing strategies.
In the last year, DM Pro and DM Labs were launched, providing Digital Marketer customers with even more ways to access expert training and vital marketing tools.
Now that DM Engage is up and running, the possibilities of the Digital Marketer experience are endless. Stay tuned to DM Engage's Facebook page for the latest updates and announcements.
Digital Marketer releases informational and educational materials to help businesses and entrepreneurs gain insight and information on the trends, data, and strategies that can take them to the top of their industry. Through their multiple products and services, Digital Marketer helps boost every single marketing campaign it touches. For more information, visit DigitalMarketer.com.