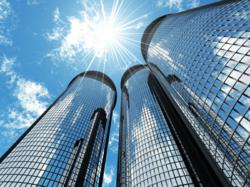 Southampton, PA (PRWEB) October 01, 2012
By Dmitrij Harder at Solvo Group: There is a wide variety of reasons for businesses getting turned down for loans by their banks, even if the relation between the two has been a long and stable one. Here's a short list:

Tighter lending standards – Banks continue to remain stingy with commercial loans outside of a small percentage of companies with long (positive) credit histories and money in the bank. As the saying goes "Banks are most willing to lend to the very people who need it the least". This has never been more true than today.
It's extremely tough for new businesses to get conventional loans without heavily backed personal guarantees –While getting loan approvals for startups has always been difficult, the lending window has been shut tight since the beginning of the last recession.
The "Catch 22" – Due to the risks involved with lending to new businesses, banks will only consider loans carrying high interest rates. If these rates don't fit into the borrower's budget, the loan application is rejected.
With these obstacles in place, considering structured finance options makes sense for the following reasons:
Collateralized debt obligations (CDO's) can be structured to diminish risk for the lender – CDO's can be divided into senior and subordinated/junior "tranches" where the junior tranche assumes default risk, thus providing protection for the senior tranche.
The senior tranche, due to the provided protection can carry high ratings which can result in interest payments which are lower than what would be paid in a traditional loan.
Building a track record and having access to larger amounts of capital – A successful initiation, payment history, and payoff of a series of loans will build confidence with lenders/investors making it easier to borrow larger amounts down the line, if necessary.
It's not the end of the world for a business to be turned down by its bank for a loan. With the structured finance options available through experienced teams like the one led by Dmitrij Harder at Solvo Group, a business can get the capital it needs at rates that can rival those of businesses that travel conventional lending paths.