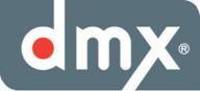 Austin, Texas (Vocus) April 24, 2009
DMX, Inc. has launched a music download micro-site on the DMX website that displays playlists put together by DMX music designers. Three music designers will be profiled over a time period of three months. Each song on the playlist will have a thirty-second sound bite and is available for download. The listener has the option to purchase one song or an entire playlist.
The concept behind this project is to showcase what the designers do. The DMX music designers are influenced by everything they see and hear including art, music, movies, and even television commercials. Being affected by their cultural surroundings helps them to absorb musical attributes that appeal to specific brands. Recognizing and developing a brand's sound is a delicate process that is not only time consuming, but also methodical.
Leanne Flask, vice president of music design for DMX, said, "People love the aspect of music discovery and are always asking the designers for recommendations. Whether new music or legendary selections, the DMX music design team is passionate about discovering music and reimagining its relevance. They are uniquely talented to be able to listen to all types of music in a way that interprets experiences and draws raw emotions. I am excited for them to share their passion of music and to offer everyone an opportunity to experience music in new ways."
Listeners who enjoy the designer's selections will have the option to view more playlists from that designer at SonicTap.com. SonicTap is a new DMX project which allows consumers to download playlists based on their mood or environment. For more information please go to http://www.sonictap.com.
To listen and download music designer playlists go to http://www.dmx.com.
About DMX
Recognized as an international leader of sensory services, DMX creates brand experiences for commercial environments. The company's services include music design, full motion video, audio messaging and environmental scents developed to provide brand texture for its customers and create integrated, multi-sensory environments that drive repeat business. DMX also provides music for cable television networks worldwide. For over 35 years, DMX's customers have included prominent industry leaders and represent some of the most identifiable international brands such as Nike, Starwood Hotels, 24 Hour Fitness, American Eagle, and many others. For more information please visit DMX on the Web at http://www.dmx.com.
Contact:
Ray Goforth
DMX Public Relations
512-380-8524
# # #