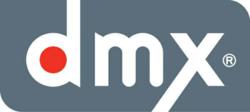 "I would like to thank DMX for their continued partnership over the years. They have consistently provided superior customer service and collaborating with Jim Fisher every month has been a seamless process," Amy Coxson, Visual Merchandising, Coach
Austin, TX (PRWEB) July 28, 2011
DMX, Inc., the leader in commercial experiential marketing services, announces they have extended their partnership with Coach, a leading American designer and maker of luxury lifestyle handbags and accessories.
DMX will continue to provide Coach's signature music to over 490 locations throughout the United States. DMX' music design department works closely with the brand to establish a light, friendly and appealing pop sound that adds a distinct element to the store environment and its sophisticated yet cutting edge style.
Amy Coxson, Director Visual Merchandising at Coach said, "I would like to thank DMX for their continued partnership over the years. They have consistently provided superior customer service and collaborating with Jim Fisher every month has been a seamless process. Our Coach customers and employees not only give consistent positive feedback, but look forward to our monthly updated in store music!"
"DMX is pleased to continue our fifteen year relationship with Coach and have enjoyed our collaborative relationship throughout the years," said Brian McKinley, VP of Marketing at DMX, "The Coach brand has a timeless quality of cool that DMX incorporates into the music so the overall guest experience is enhanced."
About DMX
Recognized as an international leader of experiential marketing services, DMX creates brand experiences using music, video/digital signage, audio and mobile messaging, scent marketing, and audio/visual systems design and installation. DMX services span physical and digital worlds - from in-store environments to online streaming music players and branded digital music stores to mobile messaging (SMS) and mobile web – for completely integrated solutions. Serving a wide variety of industries including retail, hospitality, restaurants, and many more, DMX helps create unique and unforgettable customer experiences. DMX also provides digital music solutions for satellite and residential cable operators. For more information please visit DMX at http://www.dmx.com.
###