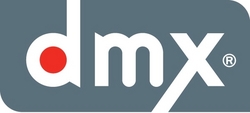 Austin, TX (Vocus) July 27, 2010
After nearly 30 months of litigation, DMX, Inc., a leading provider of commercial music services, won a ground-breaking victory in its rate court proceeding against music performing rights organization BMI. In his July 26, 2010 opinion and order, federal district judge Louis Stanton of the Southern District of New York provides DMX with an adjustable fee blanket license from BMI that affords DMX credit for the performances of music for which DMX has secured the right of public performance directly from music publishers. This marks the first time that such an adjustable fee blanket license has been put into practice in any industry.
In reaching his decision, Judge Stanton recognized the licenses that DMX has secured directly from music publishers in competitive market transactions as an appropriate bench mark for setting reasonable license fees. To date, DMX has signed licenses representing more than 7,000 publishing catalogs directly from music publishers and those numbers continue to grow.
According to Christopher Harrison, DMX' General Counsel, "DMX believes that securing licenses directly from music publishers presents an opportunity for the publishers – and the writers they represent – to receive greater royalties through DMX' increased use of their musical compositions. In addition, DMX' royalty reporting is completely transparent, allowing publishers to see exactly how many times each one of their songs was performed on DMX' service and the resulting royalty payments.
R. Bruce Rich, senior partner and co-head of Weil, Gotshal & Manges' IP & Media practice, who represents DMX, describes Judge Stanton's decision as "a gratifying affirmation of the role of the BMI rate court as a means of establishing meaningful alternative license structures to the blanket license. The Court's implementation of a sensible crediting mechanism against blanket license payments otherwise owing where a user such as DMX has made significant investments in direct licensing should have broad application for other industries."
About DMX, Inc.
Recognized as an international leader of experiential marketing services, DMX creates cohesive brand experiences across physical and digital environments. From mobile-enhanced in-store activation, to branded digital music microstores, from branded streaming music players embeddable across social networking sites, to turnkey music promotions, DMX' interactive strategies leverage a brand's physical and digital properties to create unique customer experiences. DMX' in-store services include music, video/digital signage, and scent marketing. For more information please visit DMX at http://www.dmx.com or download the DMX iPhone app. at iTunes.
###