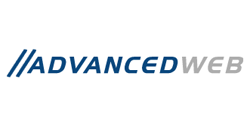 Our solution is perfect for companies that have aging or unsecure DNS environments and need to fix their mission-critical infrastructure quickly and without sacrificing stability, security, or performance
Prince William County, Virginia (PRWEB) April 23, 2013
Advanced Web, a leading provider of web hosting server technologies since 1999, now offers small and medium-sized businesses with a reliable and secure DNS hosting platform that is comparable in features to systems offered by Infoblox, Blue Cat, and other companies.
With most appliance implementations costing companies $20,000 to $50,000, Advanced Web touts low project costs as the primary benefit of their DNS platform engineering services. "Our solution is perfect for companies that have aging or unsecure DNS environments and need to fix their mission-critical infrastructure quickly and without sacrificing stability, security, or performance," said Brad Caricofe, Principal Systems Engineer and Chief DNS Architect.
The company's DNS solution is hosted on custom-built Red Hat or CentOS Linux-based servers, and it is available for deployment within dedicated or virtualized environments. "Our server implementations are secure, high-performance foundations for our DNS operations and management software, and they can be hosted at your site or ours," said Caricofe.
Features of their DNS architecture service include support for IPv6 and DNSSEC protocols, geographical dispersion of service for best-practice redundancy, and secure graphical management capabilities for staff and customers. "Our solutions are custom-tailored for each client and includes everything a business needs to deploy and manage a production-class DNS environment," said Caricofe.
Advanced Web has the ability to customize your new system with enhancements like linking account numbers to zone files. "Our service includes evaluation of your existing DNS infrastructure and a professional and honest assessment of the exact changes that need to be made. We are prepared to manage every aspect of rolling over to a new DNS architecture," said Caricofe.
Mr. Caricofe is a former systems engineer for Red Hat, Inc., and has worked on Global DNS Architecture for VeriSign, Inc. He recently overhauled a 10,000 zone DNS for a media conglomerate consisting of eight television stations and a mainstream political newspaper.
Founded in 1999, Advanced Web is a leading provider of professionally managed dedicated servers, leased servers, and colocation services, in sought-after Ashburn, Virginia, datacenter locations. For more information, email brad(at)advancedwebllc(dot)com, or call (703) 490-5595. Visit them online at http://advancedwebllc.com.