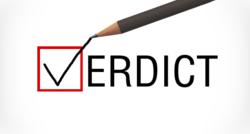 Atlanta, GA (PRWEB) April 16, 2013
One of the most popular and widespread trends in the bedding industry recently has proven gel. Manufacturers are incorporating gel into everything from memory foam and innerspring beds to pillows, toppers and more. The latest article from Best Mattress Brand aims to look at whether or not the hype around gel is warranted.
The article, "Do Gel Mattresses Deliver?," explains how gel is utilized in mattresses, what manufacturers claim it offers, and whether or not these claims hold up to tests and reviews. The blog explains how the trend was sparked in 2011 by Serta, who introduced gel into memory foam to combat the complaint that the material sleeps hot.
Not limited to one brand or type, the article discusses how the gel is incorporated into all different types of mattresses using various methods. The key claim made by brands of gel mattresses is that the gel acts to keep sleepers cooler by transferring heat away, though the blog points out that information about this cooling action often proves vague.
In explaining gel, the blog looks at the analogy of gel ice packs that can become cold or hot depending on their surroundings. While gel may initially feel cooler, it is concluded that the nature of the material will eventually warm to the sleeper's temperature. In investigating the marketed benefit of cooler sleep, the article cites four sources that appear to neutralize the claims, including a study by Tempurpedic, a study by Cargill and comparisons from Consumer Reports all of which show other types of mattresses sleeping just as cool or cooler than gel mattresses.
Based on this recent evidence, concerns about durability, and inconclusive results in consumer reviews, Best Mattress Brand speculates that paying premiums for gel mattresses based on cooling benefits may not be a wise move. In their previously conducted memory foam comparison, they found plant-based memory foam mattresses from Amerisleep to offer a better overall value and owner reviews relative to gel and traditional brands.
Ultimately, the blog recommends that shoppers consider the underlying quality, costs, guarantees, and reviews when making shopping decisions rather than deferring to subjective claims and marketing gimmicks.
BestMattress-Brand.org is a mattress research blog designed to provide information to mattress shoppers. With a mission to make bed shopping easier, editors provide unbiased assessments of manufacturer claims and customer satisfaction. The blog also features industry news and brand reviews based on first and third party research, and offers weekly newsletters for subscribers.