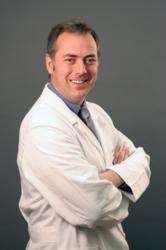 Austin, TX (PRWEB) October 27, 2011
In this age of bedside communication tools, the Internet, social media, blogs and more, it is critical that county medical society execs know the legal and ethical requirements of electronic communication so they can assist their physician members in the use of the emerging media, and advise their leadership appropriately when evaluating possible partnerships.
Dr Gueramy has unique insight in this subject, as he is the founder and CEO of DocBookMD, a HIPAA-compliant smartphone app that creates an exclusive network to enable physicians to connect, communicate and collaborate with their medical society colleagues in a revolutionary way.
The AAMSE County CEO meeting takes place in New Orleans, November 9-11 2011. It is the only forum designed for and by county medical society executives, so represents an unmissable meeting to gain new insight and perspectives on issues facing medical societies today.
About DocBookMD: An exclusive HIPAA compliant smartphone platform designed by and for physicians, creating secure networks for physicians to share patient information and collaborate with their medical society colleagues. For more information go to: docbookmd.com
# # #