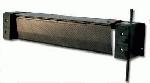 Made In USA Dock Levelers Sell Themselves!
Dallas,TX (PRWEB) March 30, 2012
Companies need to get on the level, and A Plus Warehouse is here to help. A Plus Warehouse sells quality dock levelers that are required equipment in many facilities. During the get on the level promotion, customers will get a free initial consultation on loading dock equipment ideas, especially ideas involving dock levelers.
Too many companies do not use dock levelers, and this is problematic. A dock leveler is used to equalize the height between a loading dock and a truck bed. If the fap is not spanned, wheeled equipment has no access to the truck, and people can be injured by tripping when a sudden drop is encountered.
According to Ed Stairman, "Our Made in USA dock levelers almost sell themselves." This is true due to the amazing quality of the products and the fact that not using a dock leveler takes away operational efficiency. There are several types of dock levelers to discuss. The most popular dock leveler at A Plus Warehouse is an Irish dock leveler – the Edge 'O Dock leveler. This is Irish in name only, as A Plus Warehouse's main supplier of the edge o dock is located in the Midwest! This item bolts onto a dock, and allows a plate to be deployed into a truck. The edge of dock leveler is great with a relatively small height differential.
For a large differential, A Plus Warehouse provides electro hydraulic dock levelers and mechanical units as well. A Plus Warehouse even provides a self actuating dock leveler! This item deploys when a truck backs into installed bumpers. The mechanical force of the truck compresses a mechanism that raises the plarform and plate, then the plate falls into the truck – very handy indeed!
A Plus Warehouse does not stop with dock levelers, a full offering of loading dock equipment is available at A Plus Warehouse as well. Dock Plates, Dock Boards, Wheel Chocks, and pallet trucks are all included in A Plus Warehouse's bag of tricks.
There are manifest reasons to trust A Plus Warehouse when ordering dock levelers. A Plus Warehouse has been in business since 1996 under the same ownership and management. The company has provided quality products and services to literally thousands of pleased customers nationwide. Customers include Fortune 500, Mom and Pop stores, and every Government agency imaginable.
Contact A Plus Warehouse at 800-209-8798 for great service in dock levelers and materials handling equipment in general.