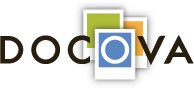 (PRWEB) May 13, 2013
DOCOVA is excited to announce that Managing Partner and Co-Founder Gary Walsh will be part of an international panel at the Canada 3.0 conference, May 14-15, 2013 in Toronto, Ontario. Gary will discuss DOCOVA's success using the Canadian Digital Media Network's (CDMN) Soft-Landing Program to build a successful international business partner channel.
Gary will share his ideas, insights and knowledge on how DOCOVA successfully built their partner channel for the Australian marketplace.
What: CDMN Soft-Landing Program Alumni / International Presentations
When: May 14, 2013 at 1:45 p.m. ET
Where: Metro Toronto Convention Center, Toronto, Ontario
The CDMN Soft-Landing Program is intended to offer qualified, mature start-ups and SMEs exposure to an economy-of-interest by providing them the opportunity to take residence in a partnered facility that can offer the regional support required to help them grow their business. Through the CDMN Soft-Landing Program, Canadian companies have been able to explore and capitalize on global business opportunities in international destinations like Australia, India, Brazil, Costa Rica, Dubai, the UK, the US, Singapore and more. CDMN's modest investment in each of the companies participating has already yielded more than $20M return in closed business and investments.
About DOCOVA:
DOCOVA is a global company that offers document and content management solutions with a difference that takes the development pain out of custom applications.
DOCOVA has "click" enabled functionality that allows you to create powerful business applications quickly and combines the advantage of an off the shelf product with seamless integration.
We create the opportunity to "Start Simple and Go Big" because we have the ability to go live in minutes with Simple File Sharing and seamlessly take as step towards more complex capabilities. Learn more at http://www.docova.com.