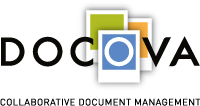 DOCOVA provides Lotus Domino customers with a rich and deep Domino-based document management platform. Current Lotus Domino customers who do not have a document management solution should be considering DOCOVA as an option
Burlington, ON and Wakefield, MA (PRWEB) July 6, 2010
DLI.tools Inc. and Innovative Ideas Unlimited Inc (IIUI) jointly announce the release of IIUI's Records Manager Express solution as an integrated records management module for DOCOVA® Document Manager, the popular Document Management platform for IBM Lotus Domino environments.
The joint effort provides IBM Lotus Domino and DOCOVA customers with a complete solution for records, document and content management. IIUI's Records Manager Express module provides DOCOVA with DoD 5015.2 certified records management capabilities and further enables the software to provide compliance with Sarbanes-Oxley, HIPAA, and FDA 21 CFR Part 11 regulations. Additionally, full auto-filing rules, records retention and disposition schedules can be maintained and managed without requiring any programming knowledge for Records Managers.
"DOCOVA provides Lotus Domino customers with a rich and deep Domino-based document management platform. Current Lotus Domino customers who do not have a document management solution should be considering DOCOVA as an option," expresses Dan Lieber, President IIUI, "Integrating DOCOVA with our Records Manager Express provides a powerful combination ideal for any Domino customer."
"Integrating IIUI's Record Manager Express with DOCOVA complements our strategy to develop the most complete document and content management solution for Lotus Domino. Records Manager Express quickly adds solid and certified records management capabilities to any DOCOVA environment, and more," says John Ryan, Managing Partner, DLI.tools Inc., "We're very happy. This solution is killer and augments DOCOVA with an even greater value proposition than it already has."
The IIUI Records Manager Express module is available for purchase from IIUI, DLI.tools and any DOCOVA Business Partner. See and hear DOCOVA live at the upcoming MidWest Lotus Notes User Group, the I AM Lotus User Group (August 2010), the Irish Lotus Notes User Group (November 2010) and the Netherlands Lotus User Group (Autumn 2010).
About DLI.tools Inc
Market leaders like General Electric, PriceWaterhouseCoopers, HSBC, Bank of America, Nokia, Proctor & Gamble and Boeing count on DLI.tools web technologies to make their daily operations more efficient. The privately-held software firm is well regarded throughout the developer community, receiving over 10 industry award recognitions since being founded in 2001. Learn more about DLI.tools at http://www.dlitools.com.
About DOCOVA Document Manager
First showcased at Lotusphere 2006, Docova won the Lotus Advisor Editor's Choice Award for 'Best in Content and Document Management'. In fact, Docova is the only ISV to win the Lotus Advisor Award for Content and Document Management 3 years in a row.
Docova continues to impress - sales of Docova have increased every year since its release. We've attracted the attention of the top Lotus Business Partners focused on Document and Content Management - No wonder so many consider Docova as the leading Document and Content Management solution for Lotus Domino. Learn more about Docova at http://www.docova.com.
About IIUI
Innovative Ideas Unlimited, Inc. (IIUI) is a leader in advanced content management with IBM Software solutions. IIUI has been working with Lotus technologies since its founding in 1996 and the professional staff all holds professional certifications. IIUI provides award-winning products and services to clients around the world. IIUI is a privately held software firm based in Wakefield, Massachusetts, USA.
DLI.tools and Docova Document Manager are trademarks or registered trademarks of DLI.tools Inc. All trademarks or registered trademarks are the property of their respective owners.
# # #