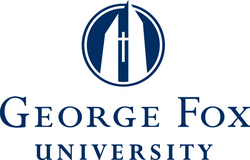 Newberg, Ore. (Vocus) July 15, 2009
George Fox University will introduce a Doctor of Business Administration degree in the spring of 2010.
The degree will equip students to research and teach a variety of business disciplines with a unique focus on the integration of faith and ethics into teaching practice. It replaces the university's Doctor of Management program.
The decision to move from a Doctor of Management to a Doctor of Business Administration was motivated by a greater acceptance of the degree in the marketplace, the ability to offer concentrated study in more than one discipline, and the desire to better prepare students through course work in the foundational disciplines of business, according to George Fox Professor of Business Alan Kluge.
An information meeting on the new program is scheduled from 6:30 to 7:30 p.m. Thursday, July 16, at the George Fox Portland Center, 12753 S.W. 68th Ave., in Portland, Ore. To attend, R.S.V.P to som(at)georgefox(dot)edu.
The program begins in April 2010, with an early-application deadline set for Nov. 1. The final application date is Feb. 1, 2010.
The degree includes cores in business, education and research. Students in the 56-credit-hour, four-year program will study learning and development theory and learn how to apply effective pedagogical tactics, techniques and styles in the classroom. They become effective researchers and discriminating consumers of research and well-versed in global business trends and their implications for business practice and classroom instruction.
Course work continues year-round, through spring, summer and fall semesters. Courses are delivered in both hybrid and online formats. Online courses are conducted entirely over the Internet, while hybrid courses include an on-campus residency.
Students should expect to come to the university's Newberg, Ore., campus (near Portland) for three four-day residencies. These are broken into two sessions so students only come to campus twice per year (one of the residencies is back-to-back) during their three years of course work. The program follows a cohort model for all core classes. Dissertation work takes place during the fourth year.
Residency classes are conducted seminar style during four-day sessions, which are typically scheduled in mid-May, and during late July or early August. Class sessions are supplemented with reading assignments and projects, as well as participation in a vigorous online community. This online and hybrid delivery allows doctoral students to complete the program while working full time.
For more information on George Fox's Doctor of Business Administration and MBA part- and full-time programs, visit som.georgefox.edu.
George Fox University is the only Christian university in the Pacific Northwest classified by U.S. News & World Report as a national university, and Forbes.com ranks George Fox highest among the top Christian colleges on the West Coast. More than 3,200 students attend classes on the university's campus in Newberg, Ore., and at teaching centers in Portland, Salem, and Redmond Ore., and Boise, Idaho. George Fox offers bachelor's degrees in more than 40 majors, degree-completion programs for working adults, five seminary degrees, and 12 master's and doctoral degrees.
Contact:
Robin Halverson
George Fox University School of Management
503-554-6123
Rob Felton, Director of Public Information
503-554-2129
# # #