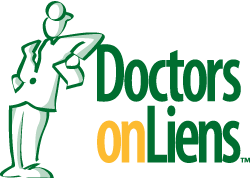 The aftermath of an accident is so traumatic and finding an outstanding doctor who works on a lien is often very difficult, however, now patients in Wilmington can receive personalized treatment and be alleviated of their pain as quickly as possible
Wilmington, CA (PRWEB) April 18, 2016
For the past twenty-three years, Doctors on Liens has helped to pair those hurt in an accident with the perfect doctor to treat their injuries; offering chiropractors, orthopedists, acupuncturists, physical therapists, board certified surgeons, and much more, all on a lien basis for personal injury and workers' compensation cases. Stevedores Physicians Group is the most recent addition to their network of distinguished doctors in the South Bay area.
Founded and directed by Dr. Paul Krynen, DC, Stevedores Physicians Group offers chiropractic care, massage therapy, as well as referrals to highly-qualified orthopedic and neurology facilities. Located in Wilmington and serving the nearby community of Lomita, Dr. Krynen has over 32 years of experience with a specialization in spinal rehabilitation and personal injury care. Alumni of the distinguished Cleveland Chiropractic College in Los Angeles, a founding fellow of the American Back Society, and a Fellow of Applied Spinal Biomechanical Engineering, Dr. Krynen has a vast array of knowledge to treat any injury and provides:

Detailed and accurate documentation of injuries and med-legal reports completed in about two weeks after patient discharge
Thorough communication with personal injury law firms to ensure legal cases progress as quickly as possible
Same day and next day appointments to provide prompt relief
Says Doctors on Liens President, Samantha Parker, "The aftermath of an accident is so traumatic and finding an outstanding doctor who works on a lien is often very difficult, however, now patients in Wilmington can receive personalized treatment and be alleviated of their pain as quickly as possible. We're thrilled to be working with Dr. Krynen and feel he truly embodies the kindness and expertise that we strive for at Doctors on Liens."
Doctors on Liens is an innovator in the medical lien specialty referral industry and has forged close relationships with both legal firms and medical practices over the past 20 years. Doctors on Liens features medical specialties including board certified orthopedic surgeons, neurologists, general practitioners, psychologists, and chiropractors. Each medical office is independently owned and operated and all appointments can be conveniently scheduled directly with the facility.
Doctors on Liens lists medical professionals who offer medical services on a lien basis throughout California and Nevada.