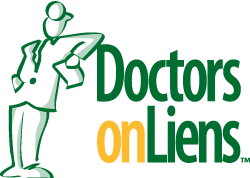 We couldn't have asked for two doctors who are more qualified. It's tremendously gratifying to have them in our network.
(PRWEB) June 27, 2013
Doctors on Liens™, Southern California's oldest and most respected network of qualified medical professionals specializing in med/legal evaluations and treatments for personal injury and workers' compensation cases, is proud to welcome Dr. Hormoz Zahiri and Dr. Christopher Zahiri (father and son respectively) to its renowned list of doctors.
Says Doctors on Liens President, Samantha Parker, "We get so many requests for hand, neck and back surgeons who'll work on a lien basis, and we couldn't have asked for two doctors who are more qualified. It's tremendously gratifying to have them in our network."
Neck & back specialist Dr. Hormoz Zahiri is a Board Certified Orthopedic Surgeon and a pioneer in the field of Orthopedic Surgery. He is the author of numerous original publications, as well as an international speaker and Clinical Professor of Orthopedic Surgery at the University of Southern California. For more than 30 years, he has remained at the forefront of innovative orthopedic technology with over ten patents. His cutting-edge surgical procedures are used by orthopedic surgeons around the world.
Dr. Christopher Zahiri specializes in upper extremity injuries and focuses his practice on diagnosis, conservative and surgical treatments of hand, wrist, elbow and shoulder conditions including traumatic injuries, peripheral nerve entrapments (i.e. carpal tunnel syndrome), occupational and sporting injuries (i.e. Tennis & Golfer's elbows, Rotator cuff injuries), as well as arthritic conditions that may require joint replacements.
Dr. Zahiri has conducted numerous research projects and has been published in many subspecialty areas of orthopedics. He has over 20 publications and abstracts in peer-reviewed journals. His articles have been published in prestigious journals, such as Journal of Bone and Joint Surgery (JBJS), Journal of American Academy of Orthopedic Surgeons (JAAOS), Clinical orthopedics and Related Research (CORR), Journal of Orthopedic Research, Journal of Arthroplasty, and American Journal of Orthopedics. He has presented his projects at over 15 national and international meetings.
For more than two decades, legal professionals seeking medical resources on a lien basis have turned to Doctors on Liens™ as a consistently reliable resource. And what sets them apart? "It's all about the screening process", says Parker. "We prescreen all our doctors and meet with them personally before even considering adding them to our list. I can honestly say we turn away more doctors then we take."
Drs. Zahiri also mark an important step in Doctors on Liens ongoing effort to expand their network into all areas of medical specialties. It looks like the best just got better.