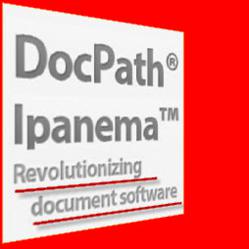 With this certification, DocPath has been endorsed by one of the most prestigious certificates in Quality Management, which is clear proof of DocPath´s ongoing commitment to enhancing its processes and software
Tres Cantos, Madrid (PRWEB) January 22, 2013
DocPath has recently been granted the ISO/IEC 15504 certification in Capability Level 2.
As does DocPath, many industrial software organizations are putting effort to improve their internal processes, as these greatly affect both their final business costs and the quality of their software products and Client services.
The ISO/IEC 15504 standard, also known as SPICE (Software Process Improvement and Capability Determination), is a regulation for overall improvement and evaluation of an organization´s software development and maintenance processes. This standard is a reference model for the evaluation process and provides minimum requirements for an accurate and thorough assessment.
For this reason, DocPath, fully aware of the importance of overall and constant process optimization, decided to apply the ISO/IEC 15504 model. The implementation of the standard has proven to be successful, as recently, the Spanish Standardization and Certification Association (AENOR) has awarded DocPath the Quality Certification in Capability Level 2, which guarantees that the company fulfills all the requirements established under the ISO/IEC 15504 standard.
"With this certification, DocPath has been endorsed by one of the most prestigious certificates in Quality Management, which is clear proof of DocPath´s ongoing commitment to enhancing its processes and software. Moreover, the thorough audits performed at DocPath offices have resulted in major improvements, which will positively affect our Client services," says Julio Olivares, DocPath President and Founder.
DocPath has always ensured to comply with the main quality standards. The company is already certified by ISO 9001:2008 in all its areas, and now the company has also received the ISO/IEC 10050 certification, Capability Level 2, for its Software Development processes.
For more information about the ISO certification visit http://www.en.aenor.es.
About DocPath
DocPath is a leading business document software manufacturer. Founded in 1992, its headquarters is located in Madrid, Spain, with two other design and development offices. DocPath solutions are found in companies all over the world. Among its international clients are prestigious banks and first-class corporations, which are aided by DocPath solutions by simplifying the complicated and critical tasks involving design and the distribution of documents. DocPath maintains a strong commitment to R&D&i, an area that receives a good amount of its revenue, and in which lies the key to the company´s success.
For more information, visit http://www.docpath.com.
Note: The project "Implementation of Spice for SMEs. Assessment, improvement and certification under ISO / IEC 15504" has been funded by the Ministry of Industry, Energy and Tourism within The National Scientific Research, Development and Technological Innovation Plan 2008-2011 and by the European Regional Development Fund (ERDF), (TSI-020504-2011-18).
DocPath is a registered trademark of DocPath Corp. All rights reserved. Other trademarks may be the property of their respective owners.