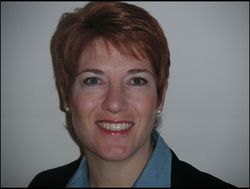 It is an honor to be nominated for CEO of the Year and to be included with the outstanding CEO's who were chosen as finalists
Tampa, FL (PRWEB) October 24, 2008
Jana Wiggins, President & CEO of Document Advantage Corporation,(DocuVantage), has been named a finalist for the 2008 Tampa Bay CEO of the Year award in the Business Products & Services category. The finalists and winners will be celebrated by Tampa Bay CEO Magazine, the awards program host, at a gala dinner on December 11 at the Pepin Hospitality Center in Tampa.
"It is an honor to be nominated for CEO of the Year and to be included with the outstanding CEO's who were chosen as finalists," said Ms. Wiggins. "This recognition is for each person on our team. Their passion, dedication, superior skills, and ideas have fueled DocuVantage's success and the development of innovative new technologies that have made us leaders in our industry."
DocuVantage, founded in 1999, is a Tampa based firm that provides a user-friendly, feature-rich document management application that help businesses manage everything from invoices and contracts to business processes and records management compliance in one remotely hosted, secure online location. Authorized employees can log in to one central repository site to view, share, edit, store and retrieve documents with their colleagues without the hassle of emailing, wasting paper on printing, or hunting for paper files.
DocuVantage's extensive client base is made up of a variety of industries including government, nonprofit, healthcare, manufacturing and financial services.
Under Ms. Wiggins leadership, DocuVantage pioneered the architecture, development and release of DocuVantage OnDemand®, a subscription based application providing online document management, records management compliance and business process automation.
"The most common problem of every organization, big or small, is the need for fast and easy document capture, storage, protection and retrieval of documents from one secure repository," said Wiggins. "With the software as a service or subscription delivery model organizations of any size can benefit from a feature rich solution, previously only affordable to large enterprises, without the worry of upfront costs and having to dedicate IT resources to manage and support the application."
DocuVantage customers, whether they have three employees or thousands, now have an easier and more affordable way to manage their documents, business processes and compliance without the burden of buying and supporting application hardware or software. Customers pay a low monthly subscription for the application which includes all maintenance, upgrades, data and disaster protection.
The Tampa Bay CEO Awards will take place December 11 at the Pepin Hospitality Center at 4121 North 50th Street in Tampa from 6 - 10 p.m. For more information about the event, visit http://www.tampabayceo.com.
Document Advantage Corporation was founded to help organizations reduce costs and become more efficient by providing cost effective solutions to assist with managing the documents, information and processes that drive their business. Businesses of all sizes are now able to capture, protect, collaborate and share documents and information from anywhere, anytime for a low monthly subscription.
DocuVantage's flagship product, DocuVantage OnDemand®, includes browser based document capture, online document storage, document management, business process management, email and fax management, records management compliance and disaster protection. The solution is delivered over the Internet using a secure, scalable application and system architecture, which allows our customers to eliminate expensive up-front hardware and software costs; providing an immediate return on investment.
For more information please visit http://www.docuvantage.com or e-mail: info(@)docuvantage.com
###