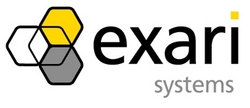 With the new version, I'm particularly excited about enabling our users to add nested repeating information to their documents, still without me needing to add any manual coding to my templates
Boston, MA (PRWEB) January 19, 2009
Exari Group, Inc., (http://www.exari.com ) a leading document assembly and contract management software company announced today the release of Exari Version 5.3, which is available to all of Exari's customers worldwide. This highly anticipated version includes many features specifically requested by Exari customers who have dramatically reduced the time of their sales cycle by automating their sales contracts and other complex documents.
Among the top new features are: Interview Auto Recovery, so if a user forgets to save their answers, they will be automatically saved; Interview Progress, which allows users the freedom to choose the order in which they complete the wizard-based interview; an answer-file comparison tool; a dynamically generated chart builder; and an offline mode for business users who work out in the field without internet access.
Exari Version 5.3 also offers enhancements to its best of breed authoring environment. Authors can now visualize template logic in a dynamic, interactive "cloud" using the web browser; utilize QA tools to shorten the authoring-testing cycle; and generate a Word version of their Exari Master Template.
"As your templates become more elaborate you appreciate Exari's true power. I've always loved the way Exari intuitively handles complex automation by structuring conditional text and repeating information, especially in tables and lists," said Exari customer, Geraldine Fleming, Document Production Coordinator and Exari Power Author at the world's leading insurance broker and risk advisor.
"With the new version, I'm particularly excited about enabling our users to add nested repeating information to their documents, still without me needing to add any manual coding to my templates," added Fleming.
"We value our customers and try to be responsive to their evolving contract automation requirements, said Reg Foster, Exari CEO. "In this economic climate, our ability to cut costs, accelerate revenue and provide transparency into large portfolios of documents is more important than ever. And, the new functionality in Release 5.3 reinforces our position as the best document assembly product for authoring complex documents."
"Anyone who has tried to automate a complex document knows how difficult it can be, "adds Foster. "We invite people to contact us for a demonstration of our rich and powerful authoring tool."
Exari is a global leader in automated document assembly and contract management for large enterprises. Using XML and patented web technologies enables Exari to provide control and transparency into large portfolios of complex agreements so customers are better able to understand and mitigate their exposure to risk. The Exari system significantly cuts costs and cycle time, and is used worldwide by legal, procurement, sales, insurance, banking and government professionals. Exari solutions also ensure compliance and provide increased visibility into contract data further clarifying risk factors. Customers are supported from Exari offices in Boston, London, Munich and Melbourne. For more information, visit http://www.exari.com. To demo the software, visit http://www.exari.net.
CONTACT:
Adine Deford
Exari
(617)938-3777 (phone)
(617)314-7770 (fax)
http://www.exari.com
###