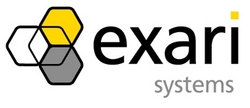 Our clients see dramatic improvements in the accuracy and timeliness of the documents they produce. With the underlying XML and our patented technology, Croton Stokes Wilson is better placed than other brokers to participate in initiatives such as the Lloyd's Exchange
London, England; Boston, MA (PRWEB) March 25, 2009
Exari Group Inc., a leading automated document assembly and contract management software company announced today the results of their implementation at Croton Stokes Wilson (CSW), a London-based Lloyd's broker. CSW is using Exari to produce their Quote Sheets, Market Reform Contract Slips together with Client Letters, Documents of Insurance and Debit Notes.
Tim Stokes, Director of Croton Stokes Wilson said, "The time savings we've achieved using Exari has enabled us to grow our business without having to take on additional administrative staff. Being a relatively small company, the decision to automate our documents seemed big at the time but has already paid for itself. We estimate that documents are being generated in 50% less time than they were before and with increased accuracy."
Exari has incorporated multiple risk classes within a single template allowing users to generate documents from one web-based "interview". Users are guided through a tailored questionnaire only being asked questions that are relevant to the class they are working in or the answers they have previously given.
Les Doel, Technical Manager at CSW notes "One of the key issues we had to consider when reviewing our software options was flexibility and ease of amendment. If the MRG guidelines change or new compliance rules need to be incorporated, the Exari templates can be revised in minutes and published to all users instantly".
"Our clients see dramatic improvements in the accuracy and timeliness of the documents they produce. With the underlying XML and our patented technology, Croton Stokes Wilson is better placed than other brokers to participate in initiatives such as the Lloyd's Exchange," said Reg Foster, Exari CEO.
CSW will now expand connectivity to their trading partners.
Exari is a global leader in automated document assembly and contract automation for large enterprises. Using XML and patented web technologies enables Exari to provide control and transparency into large portfolios of complex agreements so customers are better able to understand and mitigate their exposure to risk. The Exari system significantly cuts costs and cycle time, and is used worldwide by legal, procurement, sales, insurance, banking and government professionals. Customers are supported from Exari offices in Boston, London, Munich and Melbourne. Try a demo of our contract automation software.
###