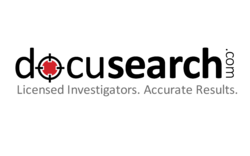 Be wary of boasts of "instant results" and "unlimited searches" for these are often trademarks of scam background search companies, trying to trick you into believing their service is superior to others
(PRWEB) February 13, 2013
Docusearch.com, America's premier provider of online investigative solutions knows that the employment screening process for small business owners can be tricky. Business owners want to ensure the people they're employing are honest and hard working individuals that live up to the gleaming information provided in their work history and references. Performing a background search without knowing where to go for information can lead a business owner in a run around. To help alleviate the issue of locating a legitimate service to perform the pre-employment screening, Docusearch has compiled a list a known items that business owners should steer clear of when selecting their background checking service:
1. The first thing a business owner should be aware of when selecting a background check service is that many of the options they came across may be affiliates for subscription information brokers who are actually earning a commission from each subscription they sell. These scams will often advertise free background checks to lure you into providing them with personal or contact information.
2. You may now find that if you had to apply and/or provide information, it may also have been part of the agreement that you sign up for a subscription with their service. According to the professionals at Docusearch, licensed professionals that will perform a legitimate background search for you will not require that you set up a subscription, rather they may charge once per submitted request such as the team at Docusearch.
3. Be wary of boasts of "instant results" and "unlimited searches" for these are often trademarks of scam background search companies, trying to trick you into believing their service is superior to others. In reality, offering this type of information should give away the fact that these companies are pulling information from their server-based database. Since it isn't possible to have an up-to-date database of every individual that could possibly come across their desk, information collected and stored within these databases is most often outdated. Even law enforcement officials are unable to pull accurate and up-to-date results about a candidate instantly.
Docusearch is different. Information gathered during their background check comes from the same resources that are available to law enforcement officials. They recognize the value of updated and accurate information when compiling a background profile of an intended candidate is necessary to ensure the background check is valid.
Docusearch's investigative team will cross reference criminal and bankruptcy history, assets, address history and identity verifications.
About Docusearch:
Docusearch has been profiled by Forbes Magazine and featured in national television media including MSNBC, CNBC, A&E, and Dateline NBC. In addition to their Background Checking service, Docusearch offers a variety of investigative searches and has been a premier provider for on-line investigative solutions since 1996.