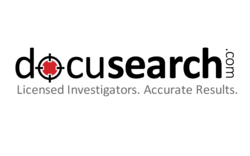 Our bank account search has been able to demonstrate its own value through the quality results it returns.
(PRWEB) June 20, 2013
A leading private investigation firm, Docusearch.com is thrilled to announce the addition of a new database containing over 135 free resources in order to assist customers looking to find hidden bank accounts. This database is a state-specific tool that allows clients to navigate easily through the entire list of search options by location in order to select the best one for them.
Not only has Docusearch optimized their website in terms of functionality, they have also added a feature that allows both current and past customers to rate their experience with their services on a scale of 1-5. This rating software has been integrated site wide, giving the investigation company's customers an opportunity to gather an objective opinion about each service. Docusearch believes that an informed decision is a sound one, so they are continually working to help their customers educate themselves about all of the product options available.
Docusearch is unlike their competition, because they are constantly looking out for the needs of their customers. They believe that it is important to thoroughly understand the value of a service you are investing in, and they have worked to apply this theory to the way they conduct business. An investigation professional speaks about what he believes these changes do for their visitors:
"It is important to demonstrate value in a real and tangible manner. Through offering our customers a wide range of free research options we have been able to give our clients the opportunity to compare the advantages and disadvantages to a no cost and a premium search. Our new rating tool only amplifies the value that is apparent with our website, giving customers access to real time ratings of our services. Our bank account search has been able to demonstrate its own value through the quality results it returns. We often have customers going through the lengthy process of a divorce or civil litigation who are looking to identify hidden bank account information. These customers are not alone however, as people experiencing pre-litigation and judgment enforcement also use this search. Whatever your reasoning may be, we can help you find and confirm where the money is hidden."
Docusearch is dedicated to helping their clients find a person's bank accounts in order to expedite the long and frustrating legal process. Through the creation of this no cost database, their clients have been able to procure answers about hidden bank accounts, as well as find other information they may need for an upcoming court case.
To learn more about Docusearch's free resource directory or bank account search, please visit http://www.docusearch.com. You can follow Docusearch by joining them on Google Plus or Facebook