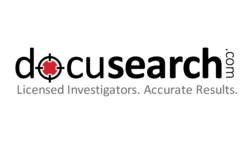 Why pay for something when you can obtain the information for free?
(PRWEB) June 12, 2013
Docusearch investigations adds free resources, containing upwards of 36,000 links to various government databases across the nation. They are now offering direct links to resources for driving records, bankruptcy, background checks, arrest warrants, workers compensation claims, missing persons, sex offenders and many more.
"Why pay for something when you can obtain the information for free? Here is a collection of over 36,000 links (and growing) to local, state and national information resources," said Dan Cohn of Docusearch Investigations. "The links here are mostly free while some are premium and require you to pay a fee."
The private investigators at Docusearch Investigations are state-licensed professionals, working hard to uncover the information many people are in search of every day. Whether a customer is hiring a new employee and wants to check the criminal background or an ex-spouse has moved without a forwarding address and they need to obtain their new address through a skip trace. If the information about a subject can't be found in the complimentary database, they are available to probe further into the records that aren't available to the public. To connect with a customer representative to discuss options for a particular situation, they can be reached during normal business hours Monday – Friday at 1-800-474-5350.
For more information about Docusearch Investigations and the services they provide visit http://www.docusearch.com or connect with @docusearch on Twitter.
About Docusearch:
Docusearch has been profiled by Forbes Magazine and featured in national television media including MSNBC, CNBC, A&E, and Dateline NBC. In addition to their Criminal Court Record search, Docusearch offers a variety of investigative searches and has been a premier provider for on-line investigative solutions since 1996.