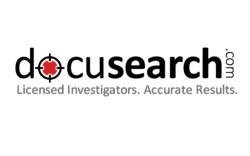 People want our license plate search, so we need to make sure there are enough investigators around to fulfill those inquiries
(PRWEB) December 20, 2012
As a leading provider of investigative services, Docusearch.com continues to prove itself as a revolutionary online service providing trustworthy and accurate information search results. Now, with the rising popularity of its license plate search, Docusearch aims to continue its growth by adding new professional investigators onto the team, each new team member bringing years of experience and knowledge to the company. These new team members help Docusearch meet the amount of customers requesting information via license plate numbers. In addition, the team members help to ensure Docusearch's private investigation abilities remain relevant and cutting-edge, for the new members bring fresh ideas and techniques into the Docusearch staff pool. Quite simply, new staff members keep Docusearch ahead of the competition. For more information as to why the new staff members were absolutely necessary, we asked a Docusearch hiring manager for a comment:
"Sure, on the surface, it's basic supply and demand. People want our license plate search, so we need to make sure there are enough investigators around to fulfill those inquiries. The last thing we want is for anyone to wait longer than the stated turn-around time. But if you look deeper, it could also be a sign that the economy is on the rise, because people have more money to spend and they're willing to spend it on investigative services. I mean, let's face it – investigative services aren't one of the things people need every day. They have to be willing to go beyond their usual expenditures to use these kinds of services. We understand that, which is why we price them as low as possible."
State-based Limitations on a License Plate Search
Docusearch's license plate search services are divided by the state in which the license plate is registered. The reason being, not all states allow for the same amount of information to be released upon a completed investigative search into a license plate owner's identity. For example, California law prohibits the inclusion of an individual's address in an investigative report based on their license plate number. For this reason, Docusearch must approach each search as a unique case requiring the expertise of an individual whom understands that respective state's laws. The Docusearch hiring manager who we spoke to said that this makes "the hiring process difficult, though not extremely frustrating. As with any hiring process, it's all about finding the appropriate match for an open role."
Since Docusearch has such an established reputation already, the process of hiring new team members is rather extensive. After all, they are an investigative agency hiring new investigative agents – one must be thorough about these things.
What Success Means for the Future
After the thrill of a financial high there comes the contemplative moment when one must sit back and say, "Okay, now what?" Over the many years in which Docusearch has been operating, they have frequently had to deal with this question. From expanding to new services to the current completion of hiring new members for their license plate search, Docusearch has always risen to challenges, enjoyed the financial boon of success, and then contemplated the future. So, what's the company's current plan?
"It's hard to say, really. Our services cater to customers, so what they want, we do our best to deliver. I guess we'll just wait to see what they demand."
To learn more about Docusearch's license plate search services, or the company's many other investigative search options, please visit http://www.docusearch.com.