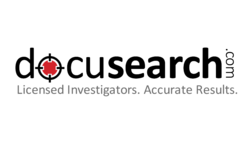 In reality, these organizations purchase outdated information from phone providers to fill their databases.
(PRWEB) January 16, 2013
Docusearch.com, a premier provider of online investigative solutions, has recently added a review tab to their services section to allow customer driven feedback to demonstrate the difference between automated and anonymous database site searches to their licensed private investigators.
Reverse Phone Lookup service by Docusearch rated higher than all other major phone search services based off recent customer reviews. The recently added review section to the Docusearch website allows customers of the service to rate the private investigative service versus the automated, databases searches of their competitors.
With the review feature in place, it's easy for potential clients, considering placing an order with the Docusearch team, to see that their service provides quick and accurate results that are "incomparable to its competitors," according one reviewer Corey.
The reviews aren't surprising since a majority of competitors operate automatic websites which make misleading claims to gain subscribers. According to Docusearch, about 95% of reverse phone lookup services provide outdated information for a recurring subscription fee and get away with it due to the wording in their purchase agreements. Since phone providers don't divulge current billing information to just any public database search, it's impossible for these online databases to provide instant, as well as accurate, information faster than any law official.
In reality, these organizations purchase outdated information from phone providers to fill their databases. The user then signs up for a subscription to use the company's instant phone search service only to discover that their instant results revealed previous subscriber information and not the billing information for the current subscriber.
According to Docusearch, these sites aren't telling their subscribers that only law enforcement agents and private investigators, such as the ones at Docuserch.com, are the only people with the right connections and authority to access this personal information before it becomes obsolete.
Compared to phone search competitors, Docusearch Investigations offers a team of licensed professionals who are able to request and access current billing information. Their reverse phone look up service will provide a current name and address associated with any unlisted, cellular, or landline phone number. And they are one of the only services that don't require a recurring subscription fee. A Docusearch client will only pay for each investigative order at the time of submission.
To learn more about Docusearch's reverse phone number search service, or the company's many other investigative search options, please visit http://www.docusearch.com.