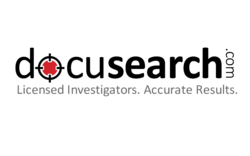 (PRWEB) January 09, 2013
Get back in touch with long lost friends and family with Docusearch's phone number lookup service.
Docusearch.com, a leading personal investigation service, provides phone number lookup services that clients can use to help locate and contact friends and relatives.
Docusearch's licensed team of private investigators guarantees fast and accurate contact information through their various phone number searches. Services include a reverse phone number lookup, disconnected 800 number lookup, cell phone number finder, disconnected number lookup, 800 number lookup, and addresses for phone numbers.
Aside from locating lost friends and relatives, Docusearch's number search service can provide a client with detailed information for a number of different circumstances. Discover who is behind annoying and unwanted anonymous calls with their reverse phone number search. By simply submitting a 10-digit number to the private investigators at Docusearch, the client will receive the name and address associated with the number to assist those experiencing bothersome calls determine who is behind it. This works for both cellular and landline phone numbers.
Determining the party attempting to reach someone from an 800 number takes approximately 3-4 business days, but clients need only supply investigators with the 800 number to learn the billing name and address of the offending party as well as an alternative number (if available). This search can also be performed on recently disconnected 800 numbers, but only for a short time after the number becomes inactive. Docusearch is unable to return results for voicemail pagers, beepers, 900 numbers or disconnected numbers that have been inactive for some time.
Finding cell phone numbers are available through Docusearch, however will require the full name, social security number, street address, and preferably the last known cell number for the individual. By providing this information, clients can be sure that they are receiving correct and most up-to-date information possible.
Due to the nature of pre-paid cell phones the team is unable to guarantee return of both a name and billing address since that information will be determined upon whether or not the phone owner registered their pre-paid phone line. Docusearch investigators will provide at least the name or billing information for the pre-paid phone line, but will only return information for both if it is available.
Docusearch requires no subscriptions or recurring monthly or annual fees. Those interested in using the cell phone lookup, reverse phone number lookup, or find by number service provided by the private investigative team pay for only the requested information.