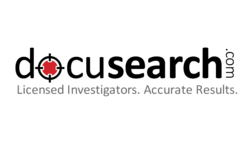 The access to free search tools allows our customers to have options when it comes to performing a search.
(PRWEB) June 18, 2013
A popular private investigation company, Docusearch.com, has introduced new features to their services in order to assist their customers looking to find out if someone is on SSI. Through the introduction of a database containing over 135 free resources, the investigation team has been able to offer their customers information that many other competitors cannot. Aside from the addition of this database, Docusearch has created a rating tool that allows past and current customers to rate their experience with the services on a scale of 1-5. This enables users to gain an objective opinion about each service, in order to make an informed decision.
By dynamically integrating these tools across their website, Docusearch has been able to increase overall user friendliness, while also increasing customer traffic. The response to the modifications to their website has been overwhelmingly positive, as it has helped the investigation company's clients to procure results quickly with no hassle. A team member from the investigation comments on these changes:
"We are happy to be able to offer our clients a service that our competition has not been able to provide. The access to these free search tools allows our customers to have options when it comes to performing a search. Through the addition of this massive database and rating system, our customers are able to personally evaluate the difference between a no cost and a premium service. This flexibility is what keeps our customers returning search after search."
There are many reasons why one would want to find out if someone is receiving Supplemental Security Income, most of which involve legal proceedings. For instance, individuals who are paying child support have a vested interest in learning whether or not someone is getting paid SSI benefits. If a person is in fact getting SSI as well as receiving full child support, the child supporter may be overpaying. It is feasible that an individual could be collecting more in child support money based on their provided assistance (assuming the State is unaware of the support) in which case it would benefit the child supporter to investigate. Docusearch is the best safeguard against people double dipping in order to take advantage of the system.
Conclusively, through offering their expansive database at no cost, they have helped thousands of clients identify important information related to a person's receipt of Supplemental Security Income.
To learn more about Docusearch's free resource directory or SSI income search, please visit http://www.docusearch.com. You can follow Docusearch by joining them on Google Plus or Facebook.