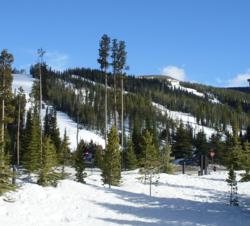 We are pleased to support our prime, BAE
Atlanta, GA (PRWEB) February 19, 2008
Bellwether Services, a leading Sustainability, Green Supply Chain and Lean Six Sigma Consultancy Firm, is awarded a subcontract on the Design and Engineering Program II contract vehicle. The DESP II is managed by Hill Air Force Base in Northern Utah, and is a $1.9 billion Indefinite Delivery/Indefinite Quantity vehicle (IDIQ).
This USAF logistics contract provides design, logistics and engineering/technical support for a multitude of military command services. These services include components of the Air Force Materiel Command (AFMC), Army Tank and Automotive Command (TACOM), and various other Air Force/Army commands and other government entities that have similar systems requirements.
The contract vehicle can be used by all which would include agencies such as DoD, Navy, Marines and OSD, as well as NASA, DOE, DOJ, DOT, DOS, EPA, Coast Guard, Homeland Security, FAA, FEMA, and even the US Forest Service.
Trapper Hedges, Program Manager, MTC Technologies states, "We welcome (Bellwether Services) our niche Environmental Supply Chain, Lean Six Sigma, and Logistics business partner."
"We have already enjoyed DESP II partnering opportunities with Bellwether's unsurpassed capabilities and hope to further exploit additional markets with their Lean Six Sigma capabilities coupled with superb past performance across a wide spectrum of DoD support activities."
"We are pleased to support our prime, BAE," explains John Wilkerson, Executive Director, Bellwether Services. "This contract supports our long term growth plan, in addition to continuing to actively serve our defense clients."
About Bellwether:
An internationally awarded Spend Management, Lean Six Sigma, Environmental Supply Chain, and Quality Audit solution provider, Bellwether is dedicated to numerous industries such as: Aerospace, Automotive, Beverage, Chemical, Consumer Products, Department of Defense, Department of Homeland Security, Food, Importers, Medical Devices, Pharmaceutical, Public Health, Telecommunications, Sales Centers, Transportation and Warehousing Companies
Founded in 2001 as Consult Quality, LLC, Bellwether is certified as a Minority Business Enterprise, Service Disabled Veteran Owned Business and Small Business Administration 8(a) consulting firm. Headquartered in Atlanta, Bellwether's affiliates are located throughout Georgia, Alabama, California, Colorado, Illinois, Indiana, Kansas, Kentucky, Maryland, and Virginia.
For more details view our website http://www.bellwether-services.com/solutions/lean_six_sigma.html or call 404.386.2437
Contact:
John Wilkerson
sales (at) bellwetherservices (dot) com
http://www.bellwether-services.com/company.html
404.386.2437
"Our Vision - Believe, Execute, Achieve"
# # #