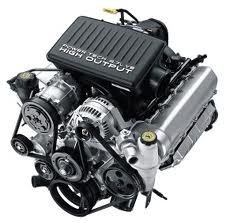 The new inventory upgrades at the GotEngines.com website have taken place since the beginning of this year.
Hartford, Connecticut (PRWEB) December 16, 2012
Dodge V8 engines are one of the prominent motors that have been built in the past 20 years. Owners of Jeep and Dodge vehicles that search for a replacement engine could have difficulty locating one of these larger engines online. The Dodge 4.7 engine is now sold online by Got Engines. More information can be found here http://www.gotengines.com/blog/dodge-engines/dodge-47-engine,
This new acquisition is expected to help owners of compatible vehicles for this motor as well as those that replace and install motors professionally. This new inventory upgrade is one of many that has taken place this year from this engine retailer online.
Chrysler Corporation introduced the 4.7 motor in the late 1990s. The Jeep line of SUVs was the first series to receive this newly produced V8 version. The combined horsepower, torque and fuel efficiency have worked together to instill a level of trust for users of this engine. The preowned vehicles market remains one of the largest industries related to the purchasing of used engines for replacement.
The new inventory upgrades at the GotEngines.com website have taken place since the beginning of this year. New distribution agreements and contracts with wholesalers are now in place. This purchasing ability has been increased and new inventory is now a result of this growth. To go with the new growth period, additional measures are now in place to provide higher customer assurance for the line of preowned engines that are sold.
A change to the company warranty policy has now made all in stock engines eligible for an extension. The standard warranties that are offered through some sellers can be less than 30 days in length. The new changes that are in place provide coverage for late model and classic editions that are ordered online and offline.
The new inventory can be searched online by visiting the http://www.gotengines.com website and a brand new quote system is now delivering quotes entirely online.
About Got Engines
The Got Engines company started in 2009 online and has decades of offline engine selling experience. From its inventory buying power to its talented staff, this company has been able to maintain a higher standard as a preowned dealer online. New discount pricing and elimination of the cost of shipping have helped the Got Engines company to forge ahead in the 21st century. The increased inventory of Ford, Jeep, Chrysler, Dodge, Toyota and import engines has helped to raise the quality standards and to provide one of the largest inventories currently online of used engines for sale.