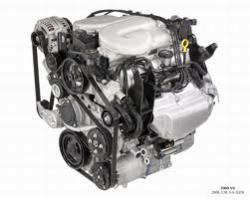 One way that the CrateEngines.co company is helping to eliminate issues with any stock is by attaching a new warranty to all sales.
Beaumont, Texas (PRWEB) January 30, 2013
Dodge is one example of a vehicle brand that has expanded into more than one category. Passenger cars, SUVs, pickup trucks and concept cars all remain in the company lineup for sale worldwide. Engine replacements can be one of the most difficult processes for owners of vehicles and the CrateEngines.co company is helping to simplify the search process. This company has added Dodge crate engines for sale at discounted prices. These are immediately searchable online at http://www.crateengines.co/dodge-engines.
One of the benefits that buyers find when searching for motors is that crate motors can be a higher value when compared with an engine that has never been reconditioned. A crated unit can be a factory fresh unit, a pullout or one that is rebuilt from a gently used edition. The Dodge series that is now offered online is represented in all of these versions to make purchasing decisions faster and easier for buyers. Each price point that is now applied is offered lower than the MSRP for all online or offline sales.
Automotive warranties are not always applied to the sale of a used, rebuilt or pullout unit. The type of mileage that is attached to the block, the age of the motor and general cosmetic factors are taken into consideration when warranties are written. Since any issue can happen after the original install period, the lifespan of a motor can be cut short without some type of trusted protection.
One way that the CrateEngines.co company is helping to eliminate issues with any stock is by attaching a new warranty to all sales. It is this written protection that is now offered to all buyers that provides labor and parts coverage.
The Chrysler produced Dodge motors that are now added for online sale are in addition to a GM inventory addition that took place earlier this month. The Chevrolet variants that includes the 5.3 and 5.7 are now in stock and available for shipment. These are immediately available for owners of trucks and SUVs that are in the same class as the Dodge motors now added. The news announcement for the Chevy expansion can be read online at http://www.prweb.com/releases/chevy-crate-engines/crate-engines-for-sale/prweb10271743.htm.
About Crate Engines Co.
The Crate Engines Co. stocks a complete lineup of current and classic motors that are purchased by automotive specialists and the general public. This company launched its recently designed website in 2012 and now adds pages and content daily. Offline sales are offered through an expert telephone staff. These professionals provide VIN number matching services and expedite the processing of all customer orders. The Crate Engines Co. provides discounted price structures to all of its inventory to expand the discount options that are made available to all customers. With warranty protection and calibration testing, all stock is guaranteed to provide value, performance and longevity when sold.