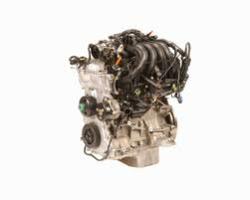 The crate engines rebuilt and sold in the Dodge lineup are helping to maintain consumer confidence.
Boise, Idaho (PRWEB) April 19, 2013
Dodge vehicles have provided alternatives to Ford and Chevrolet for more than 50 years in North America. Some of the largest motors produced currently include the Dodge nameplate. The CrateEnginesforSale.com company is a leading rebuilder of replacement motors now selling Dodge crate engines for reduced prices online. These prices apply to the Magnum, Ram, Hemi and other engine variants for sale at http://www.crateenginesforsale.com/dodge/dodge-crate-engines.
The consumer demand created for Dodge vehicles can be attributed to the power and performance of each engine produced. Popular displacements like 3.7, 4.7 and 5.2 have been used to showcase the Dodge engineering achievements in the past 25 years.
The replacement engines industry depends upon quality units for resale to the trade industry and public buyers. The crate engines rebuilt and sold in the Dodge lineup are helping to maintain consumer confidence.
Engine warranty programs can often vary in length depending on the retailer providing the coverage. Replacement motors can start at 30 days and be protected for a period of up to two years for an average warranty program. The CrateEnginesforSale.com company offers its three-year warranty protection program to all buyers purchasing on the Internet or through the company manual processing services. This extra warranty coverage is included in the purchase price of each motor.
Quoting prices for engines is a standard practice due to the variety of buyers making inquiries. While the company toll-free number remains in use, the use of the online quotation system has helped this company produce more quotes this year compared with previous years online. This intelligent quotation system is able to provide immediate price with minimal research. This quote system is expected to remain use indefinitely online.
About CrateEnginesforSale.com
The CrateEnginesforSale.com company is a leading retailer for reconditioned and new automobile engines. The company buying practices help ensure that all builds produced for sale meet customer expectations upon sale and delivery. The investments into machinery, parts and mechanic training have helped the CrateEnginesforSale.com company prosper as a retailer online. The inventory inclusions, same day shipments and expert quality rebuilding work have helped build the company reputation in the eyes of the public. Regular inventory increases and price markdowns are part of the company policies that are set in place for buyers.