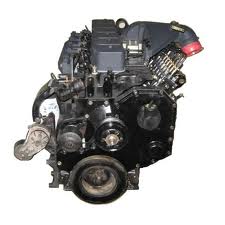 The quote system now used by buyers of this website now includes easier ways to compare the company prices with other retailers online.
Baltimore, Maryland (PRWEB) May 03, 2013
Cummins represents the largest diesel engine producer outside of the automotive industry. This company has helped the Chrysler company to broaden its engine services to vehicle owners worldwide. The http://www.gotdieselengines.com company sells replacement diesels and is now providing a lower price for its Dodge Cummins engine for sale online. This new price is offering a better discount for buyers in the United States and can be reviewed online on the company website.
The development of the ISB and B series motors produced by Cummins have opened more doors for automakers in terms of power and performance. The most successful Cummins series has been paired with the Dodge Ram to mark one of the longest reigning partnerships in the automotive industry.
The replacement engines that are now discounted for online sale are designed to provide the opportunities to purchase that some buyers do not have using local or regional retailers.
The preowned edition motors that are stocked by the GotDieselEngines.com company are secured through buying partnerships with wholesalers, distributors and direct dealer buying. The motors that are placed into the company inventory go through inspections and evaluations before sales are completed for customers. These activities are now in comparison to a better warranty policy for in stock motors announced recently. This company has increased the amount of protection it offers to a two-year period for applicable motors.
The quote system used by buyers of this website now includes easier ways to compare the company prices with other retailers online. The quote form requires simple selections for engine year, type and size to be made and instantly returns a price that represents the current discounts offered. Pricing can be compared for the company price as well as quotes from other retailers. These changes have been well received by buyers using the company resource to help save time during the diesel engine research process.
About GotDieselEngines.com
The GotDieselEngines.com company supplies its preowned engine inventory to all parts of the United States. This company sells its engines to owners of trucks, vans and other vehicles capable of using diesel motors. The lower than standard retailer pricing that is offered by this company helps to build more variety for discount retailers on the Internet. The GotDieselEngines.com company created its online resource to help more engine buyers to locate new and classic engine types for a discount price apart from purchasing strictly from dealers charging higher prices.