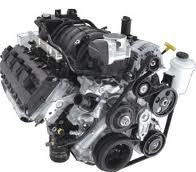 The inventory addition of this motor online is helping to provide a trusted resource for buyers to use to locate a 5.2 V8 in restored condition.
Houston, TX (PRWEB) December 27, 2012
The RebuiltEngines.co company is now selling its Dodge Dakota 5.2 engine online at a discount. This reconditioned motor series is now part of the expanding Chrysler inventory now offered online. The acquisition, rebuilding and new price structure for this engine series is designed to help those that own the Dakota vehicle or that replace motors to save money. More information can be found online at http://www.rebuiltengines.co/dodge-engines/dodge-dakota-52l-engines.
The Chrysler corporation manufactured the Dakota pickup truck from the mid 1980s until 2011. Millions of these vehicles were sold to buyers in the U.S. and Canada and the closure of this brand can make it difficult to find a replacement engine. The inventory addition of this motor online is helping to provide a trusted resource for buyers to use to locate a 5.2 V8 in restored condition.
Mileage is one element that can destroy the reliability of an engine that is not cared for properly. One of the drawbacks that owners of used vehicles face is the wear and tear that is put on the motor block during use. Owners of these vehicles generally have three options to select when a replacement is needed. These motor options are new, used or rebuilt.
The high price of new units and the unreliable nature of used ones has made the remanufactured editions more popular according to research. The technologies that are now used to rebuild motors is one way that the lifespan of use is extended. The RebuiltEngines.co company offers its mechanic expertise during the rebuilding phase to provide a low cost alternative without sacrificing reliability after installs are completed.
The new addition of the 5.2 engine is one way that this company has used this year to expand its operations. The integration of a new 3-year parts warranty has helped restore the customer assurance in reconditioned motors. This new extension now protects the labor and the OEM parts that are exchanged during the building process. Customers that purchase online or offline are now eligible to receive this new warranty contract.
The launch earlier this year of the company website has helped to promote this company to all 50 U.S. states. New pages are now added daily to the company website to ensure customers can find the right replacement. The original news announcement for the launch of the website can be found at http://www.760kfmb.com/story/20238038/rebuilt-engines-for-sale-website-launched-at-rebuiltenginesco.
About Rebuilt Engines Co.
The Rebuilt Engines Co. launched its website in 2012 and has earned its reputation offline selling motors for decades. A technologically advanced facility is where all of the work that is put into each motor is completed to ensure the highest quality standards are offered to customers. A complete inventory of Ford, Chevrolet, Dodge, Jeep, Chrysler and import units are offered by the Rebuilt Engines Co. Through price discounts and other incentives, this company has been able to expand its operations to reach more buyers that search for replacement units for cars, trucks and SUVs.